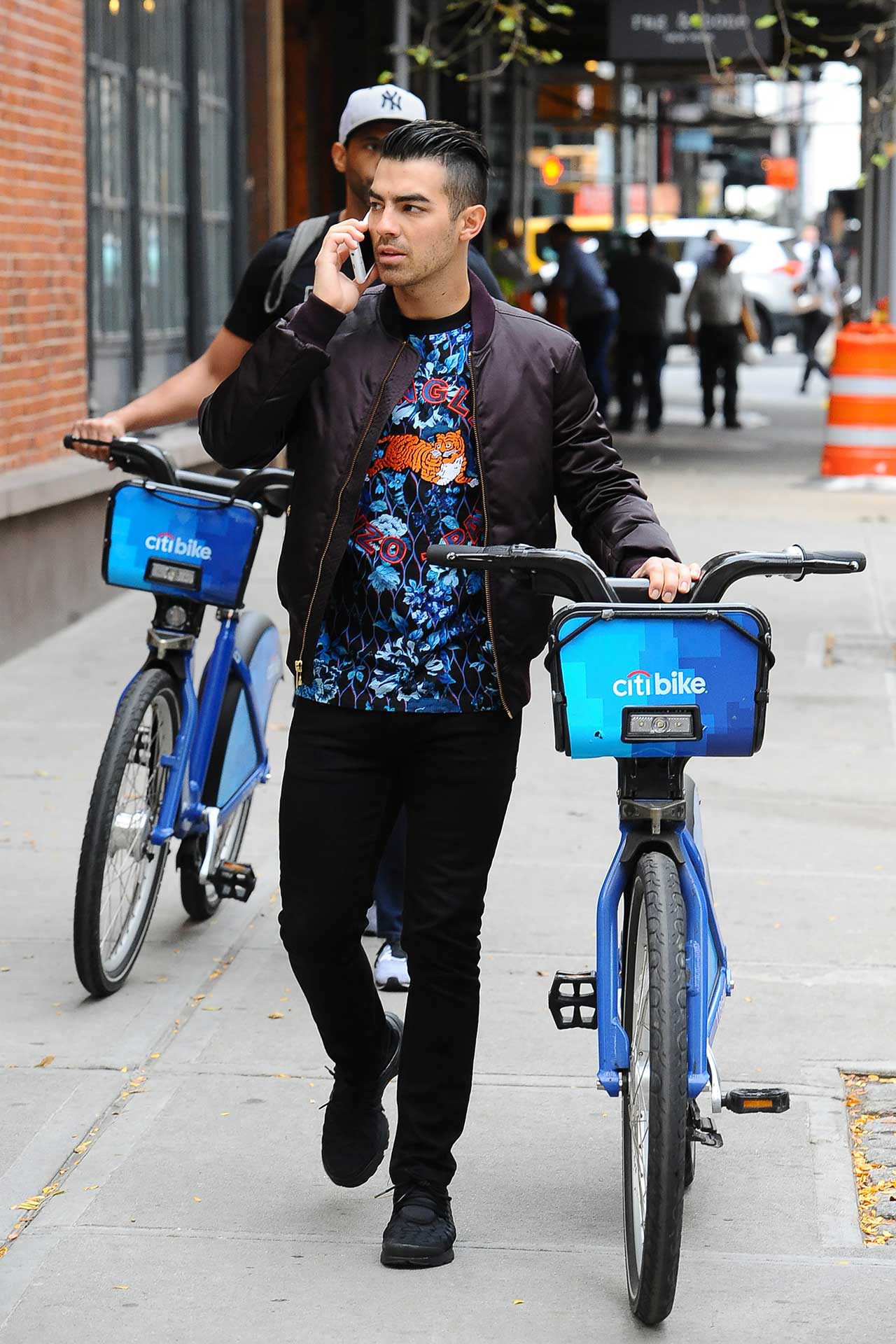 Singer, Joe Jonas, was caught chatting away on his cell phone while pushing his Citi Bank Bike with him on the sidewalk in New York City. He was out with a friend running some errands, and was seen riding the bike, but we only have the photo of him pushing it since we can see his jeans better!
Joe wore his J Brand Mick Skinny Fit Jeans in Trivor again, this time with a Kenzo t-shirt, a dark purple bomber jacket, and some Yeezy sneakers. We saw Joe Jonas wearing the J Brand Mick Skinny Fit Jeans back in October, and we have seen him sporting them a few times since as well, so he's definitely a fan. They suit his personal style really well as he likes his jeans to be tightly fitted.
Did you know the Mick was named after Mick Jagger? J Brand used to make him custom jeans for his concerts after he wore their women's jeans, so he inspired them to make a really skinny fit. Are any of you guys a fan of the J Brand Mick or are they too skinny/not skinny enough for you? I'm pretty sure we are going to be seeing Joe out in these again very soon though, they seem to be his go to jeans for now!
Shop J Brand Jeans at EastDone.com
Image Credit: Pap Gossip / AKM-GSI