Actress and fashion blogger, Jamie Chung, posed for photos with husband Bryan Greenberg (not pictured) as they left the grand opening of Tao in Hollywood, California a little while ago.
Jamie wore a Denim Jumpsuit from Ei8ht Dreams which she tied a Gucci Belt around the middle, matched with an Elizabeth and James red bag. I'm actually doing a blog post on Ei8ht Dreams very soon as it's a new denim brand that's cropped up on my radar, which I think is really on trend. This denim jumpsuit itself is extremely fashionable and stylish, while still having elements of workwear.
Denim jumpsuits aren't something we see on a regular basis here on The Jeans Blog as they can often be quite hard to style, but I think Jamie did a great job accessorising this one. The belt was a great touch to give it some femininity and the red complements it entirely, drawing attention away from the intensity of the indigo blue. I love the casual fit of it with the flared leg. It combines a mixture of casual and dressed up at the same time. Do you like it? And have any of you tried Ei8ht Dreams before?
Shop Denim Jumpsuits at Shopbop.com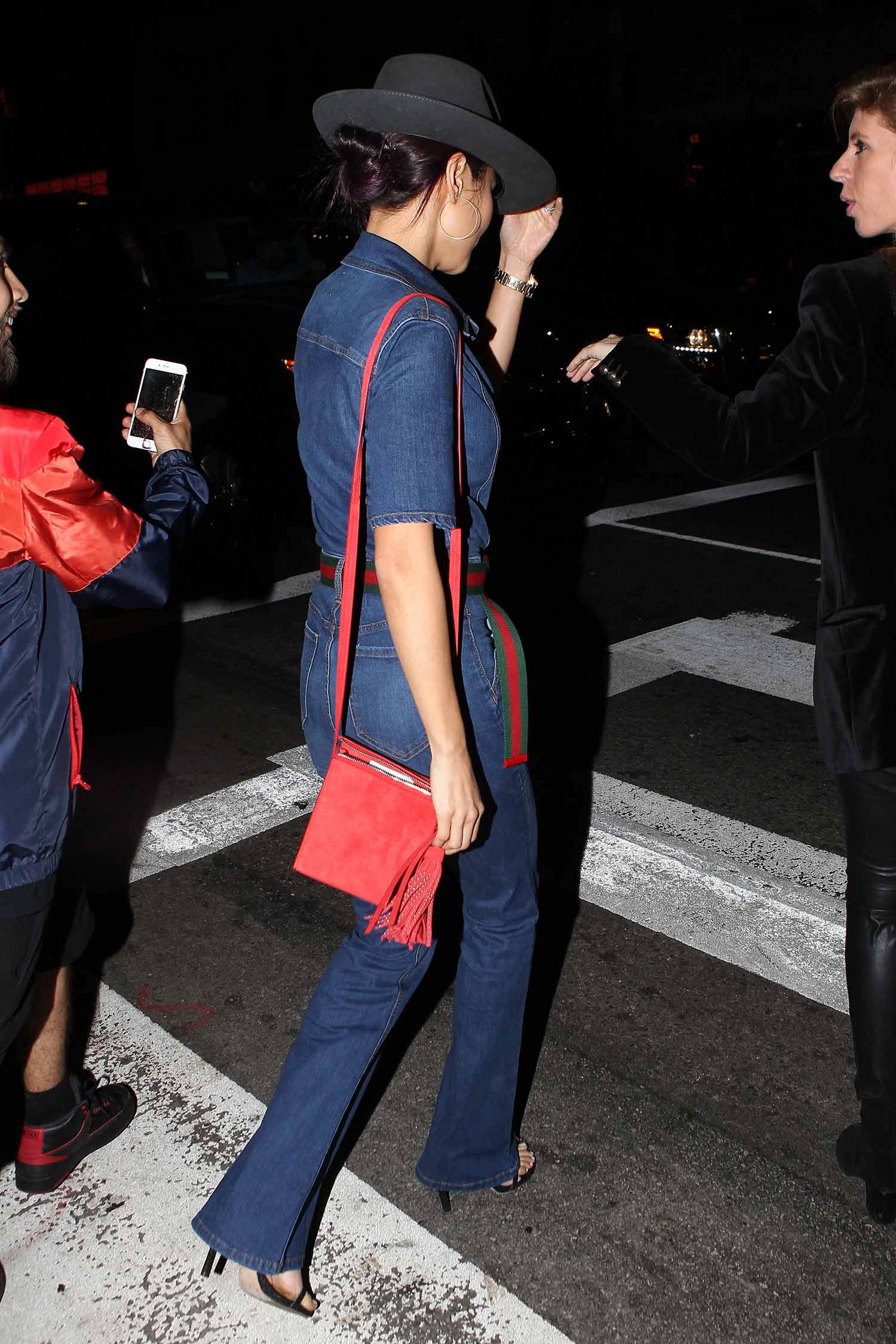 Image Credit: NGRE / AKM-GSI