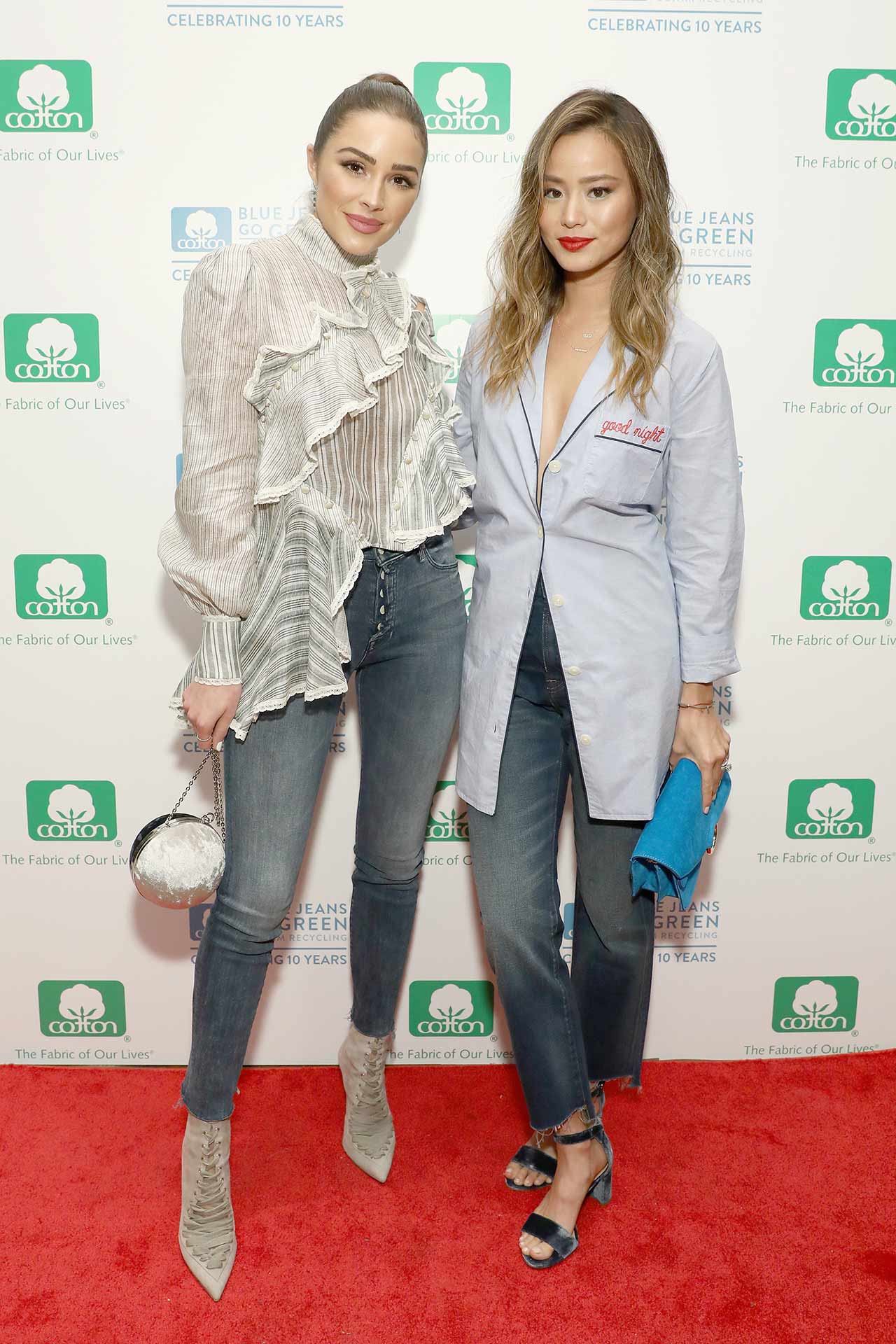 On the 21st November 2016, Cotton Incorporated kicked off its celebration of 10 Years of the Blue Jeans Go Green™ denim recycling programme with a cool pop-up gallery in New York City. The event was hosted by fashion and beauty influencer Olivia Culpo, with other guests, such as Jamie Chung, for an evening of art and style in the fashionable SoHo neighbourhood of New York City.
For the event, Olivia Culpo wore a pair of the MOTHER Fly Cut Stunner Fray in Mood Dark (buy them here) with a gorgeous ruffled top from Zimmerman and ankle boots. Jamie Chung wore a pair of straight leg, raw hem jeans with a long shirt from Madewell (shop the brand here) and some velvet sandals. I think the pair look incredibly stylish for the night! Both of their outfits complement each other perfectly.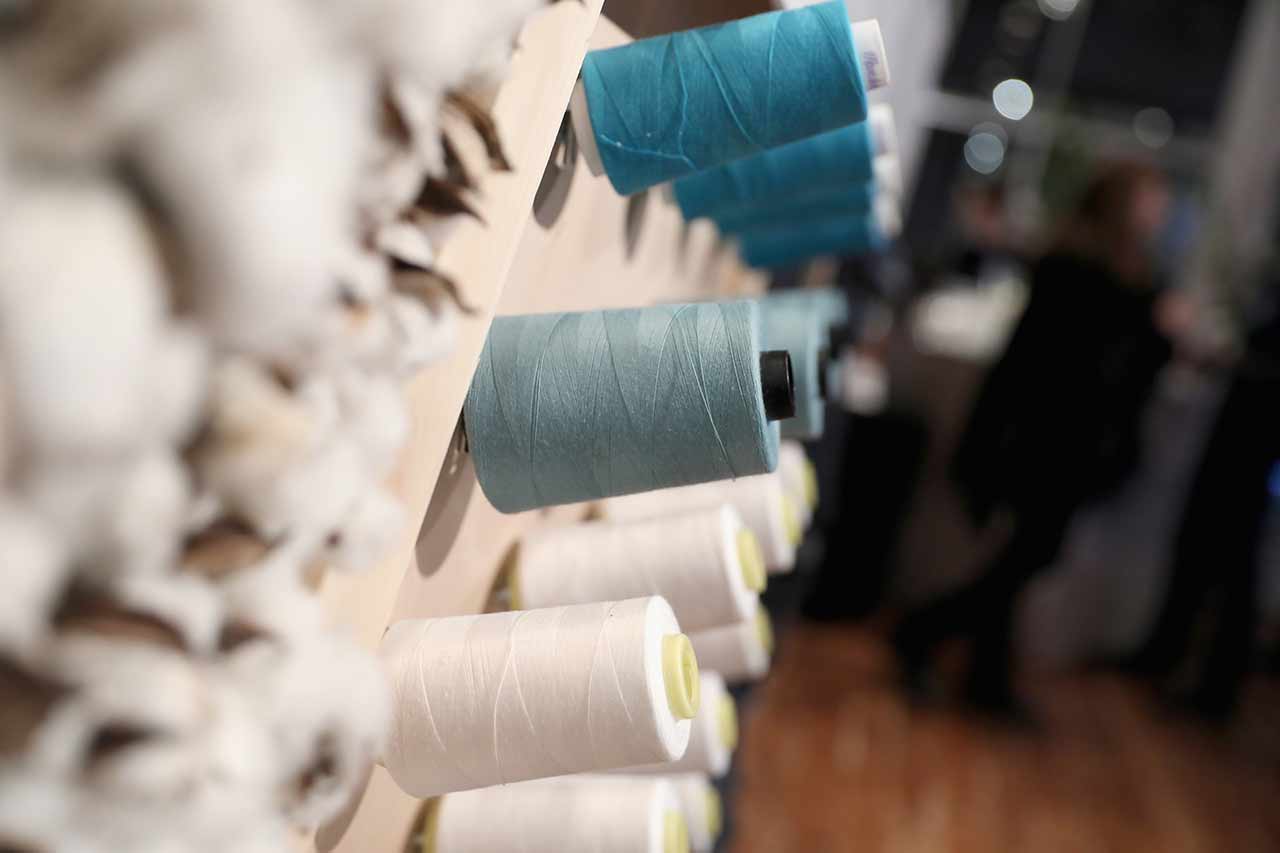 So what happened at the event? The celebration served as the opening of the "Blue Jeans Go Green™ Recycling Program Gallery" that merges the worlds of art and style with recycling. There were DJ sets from Isaac Loves Jenny while the VIP guests learned a lot more about the organisation, which meant that both Olivia and Jamie donated some denim for recycling through the Blue Jeans Go Green™ programme. I think that's very noble of them!
What happens to the denim when it's recycled? It's turned into UltraTouch™ Denim Insulation. How? It's returned to its natural cotton fiber state and then upcycled with the help of Bonded Logic Inc. A portion of the recycled insulation is then distributed to building organizations such as Habitat for Humanity to help communities in need, and through a grant programme; awarding insulation to environmentally-friendly, community-based buildings. This means the organisation is keeping textile waste out of landfills all while helping building efforts around the country. How cool is that? To celebrate such an innovative idea, artists were bringing to life the essence, social responsibility and civic-mindedness of the programme, featuring custom artwork by New York City artists Curtis Kulig, Baron von Fancy and Jeremy Penn inspired by the Blue Jeans Go Green™ programme.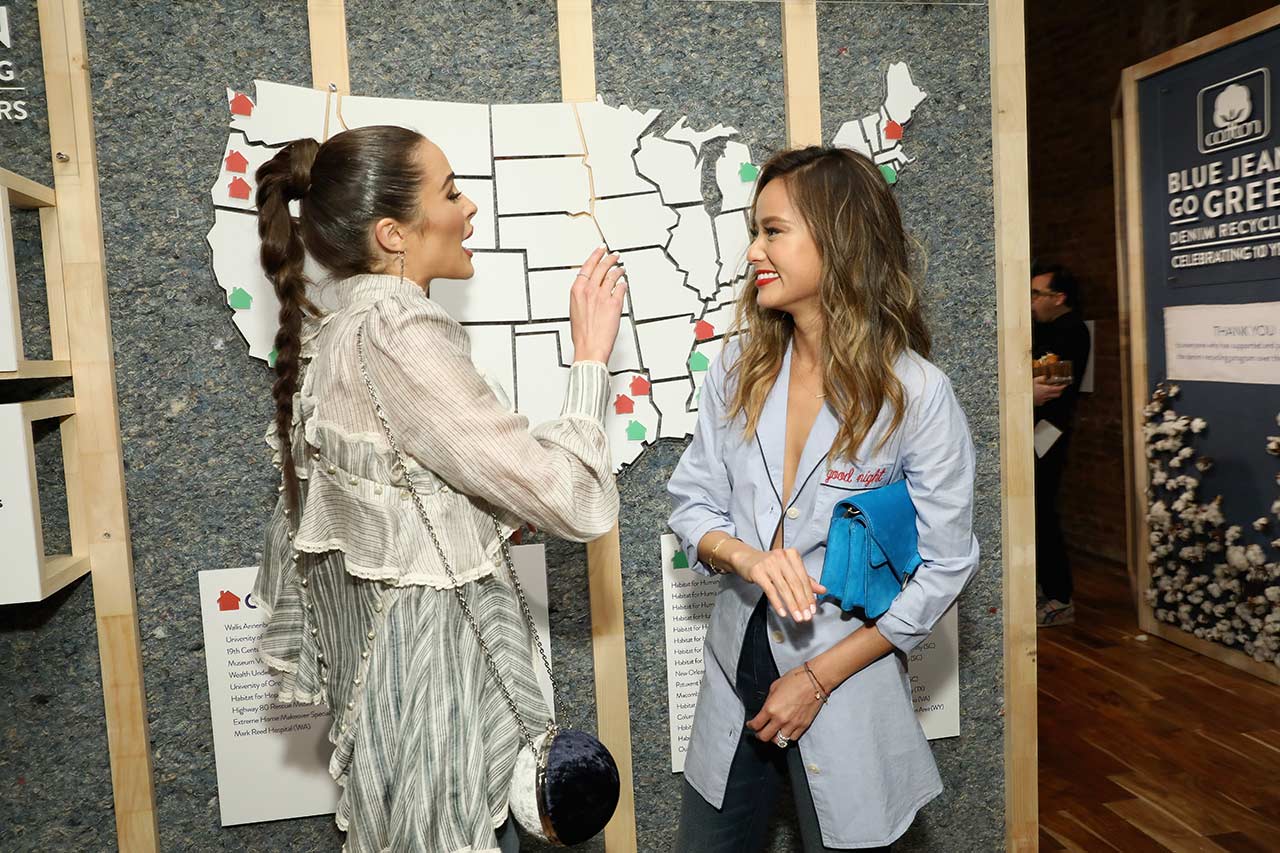 An ode to pinned and patched denim jackets, Curtis Kulig took what is typically a personal canvas for self-expression and translated it into a literal canvas emblazoned with his notable "Love Me" manifesto. Baron von Fancy's original catchphrase, "Once Is Never Enough," was written on cotton paper and created to encourage denim recycling. Jeremy Penn took cues from legendary "organic architect" Frank Lloyd Wright and painted one of his most iconic pieces, "Falling Water," on cotton denim to embody the upcycling component of the Blue Jeans Go Green™ programme.
"For the past 10 years, the Blue Jeans Go Green™ programme has been helping to close the loop on cotton sustainability, showing how the plant goes from seed to style to structure," said Andrea Samber, co-director, Strategic Alliances at Cotton Incorporated. "We are so thankful for our many partners who have become integral to the program and believe in its success as much as we do."
Some of you got to check out the event a couple of days after as it was free entry to the public, but from now until Wednesday, December 21st, the artwork will be auctioned off in exchange for denim currency on ArtMarkit.com. You can own a piece of the cool denim art that was featured! What do you think of the event and the concept? You can check out the photos in the slideshow below!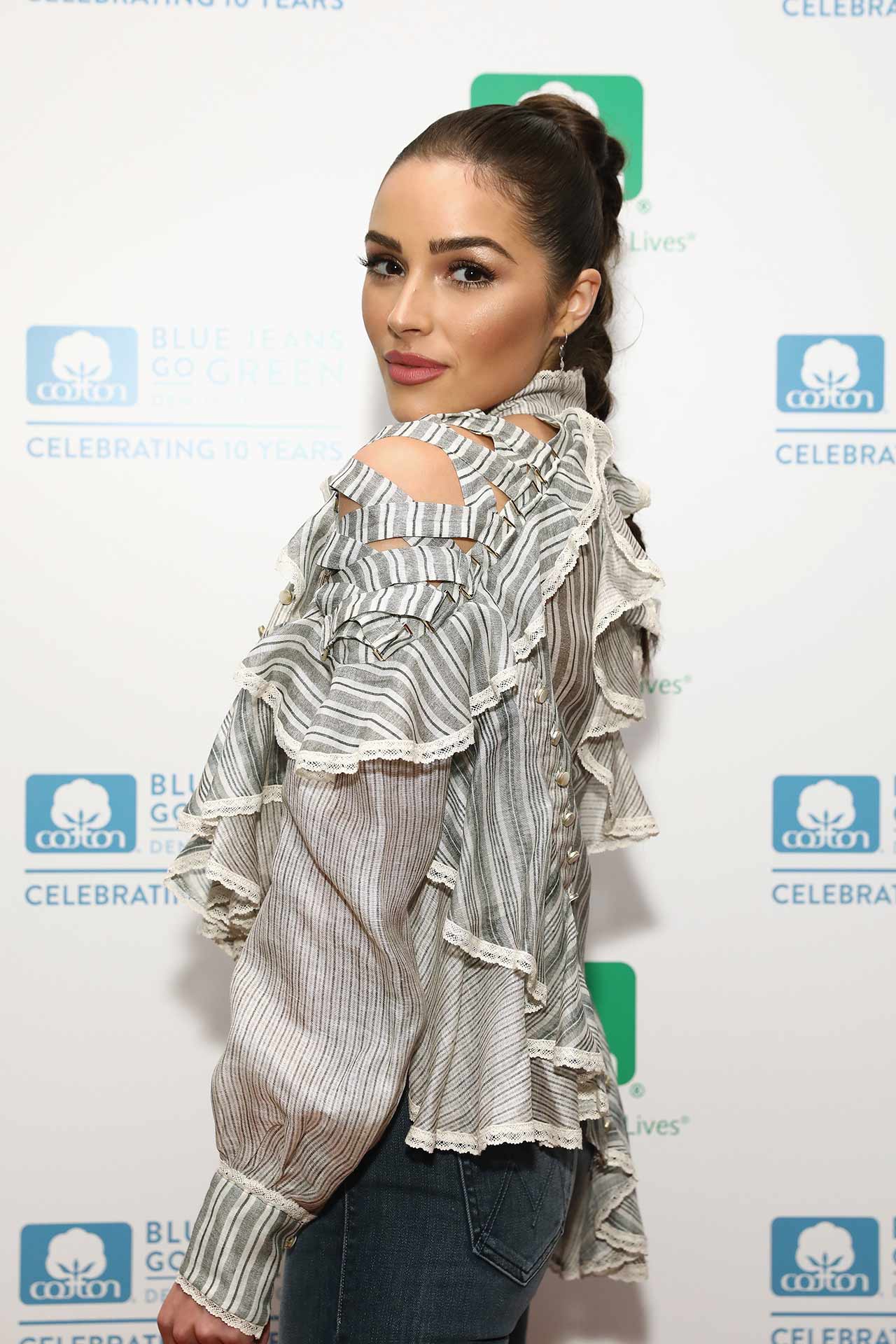 Image Credit: Monica Schipper/ Getty Images