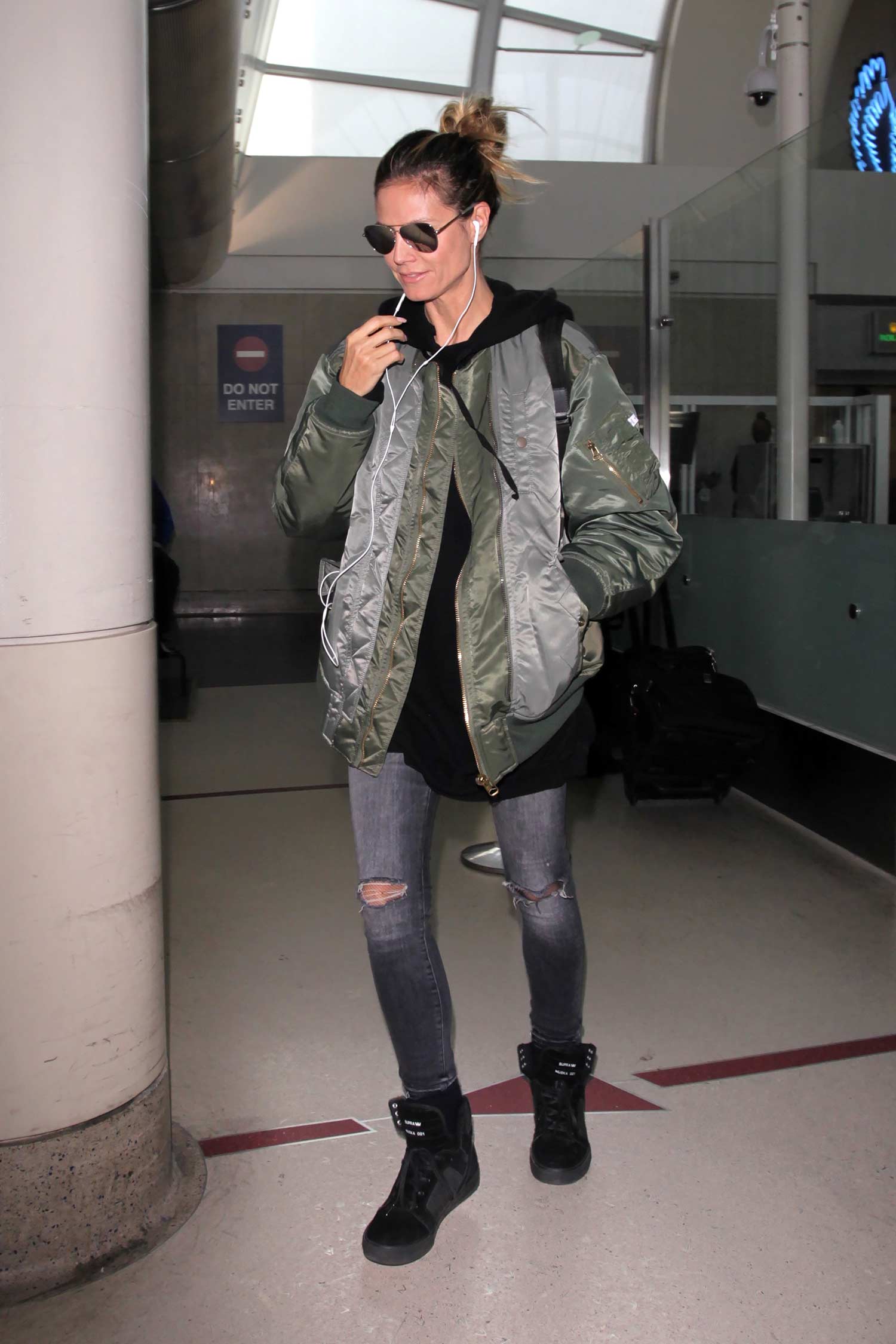 The ever gorgeous, denim addicted, Heidi Klum was seen making her way through LAX Airport again in Los Angeles, California after arriving in on a flight. She's always jetting off everywhere! We see most of Heidi's candids at the airport, which is crazy as it's multiple times a week!
For her travel, Heidi traded in her favourite AMO Babe Jeans for a while and pulled out her MOTHER Undone Hem Looker Ankle Jeans in Stealing Shadows instead. As she was dressed for a colder climate, Heidi also chose a Facetasm bomber jacket, and some Supra sneakers to go with her Louis Vuitton backpack. I love the masculine vibe of this outfit on her.
I haven't tried this specific pair of MOTHER Jeans, but I do have a couple of other pairs which I adore. They really know how to make great butt lifting jeans with current, on trend washes. I think MOTHER are a leader in the denim industry at the moment as their new trends are often sparking interest in other denim brands to follow suit. Not to mention all the celebs love them too. What's your opinion on MOTHER? Plus, what do you think of the way Heidi Klum styled her jeans?
Shop MOTHER Denim at Shopbop.com
Image Credit: GOME / AKM-GSI