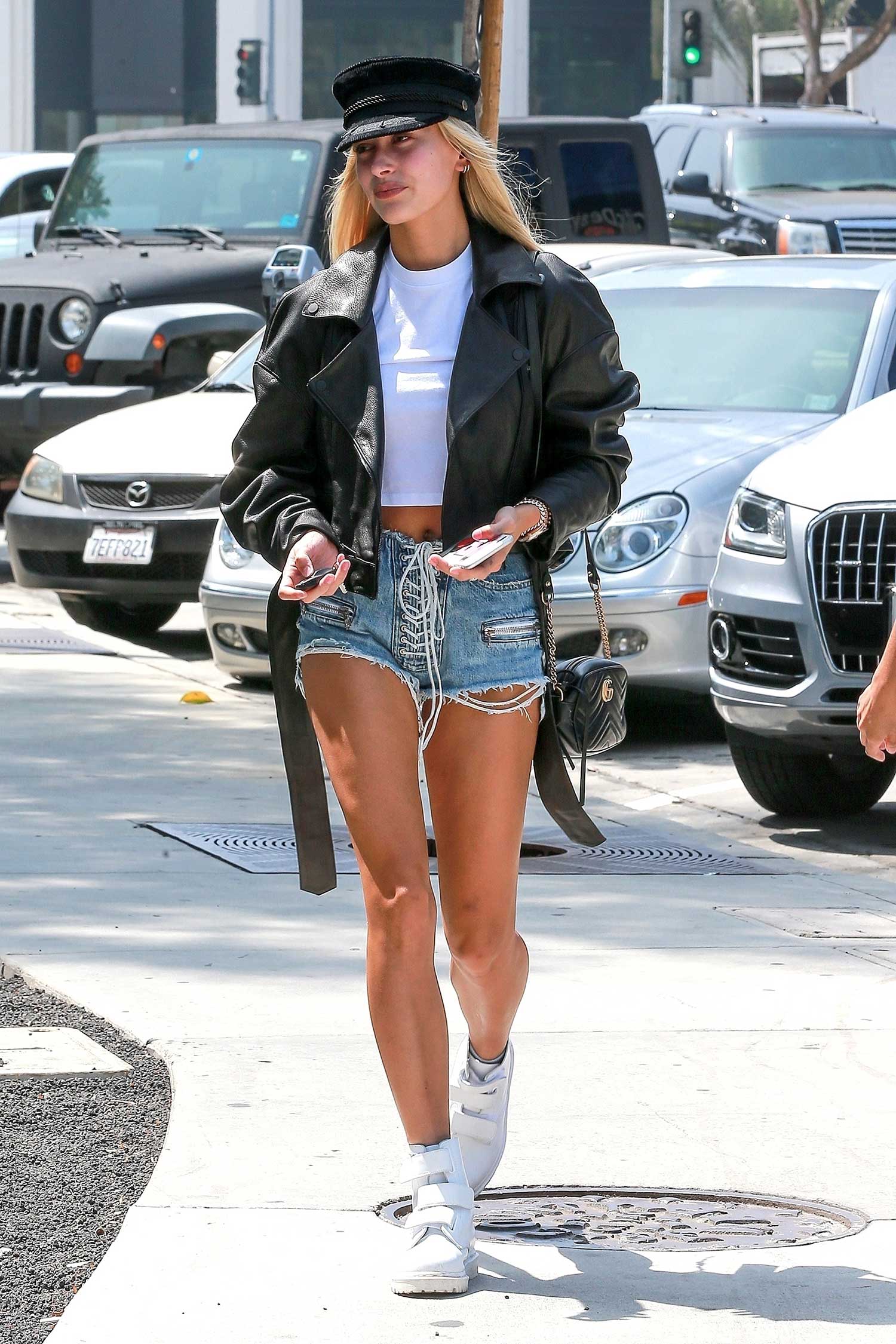 Model Hailey Baldwin headed back to her car after having lunch with a girlfriend at Urth Caffe in West Hollywood, California. She always dresses outside the box and it's always with an element of tough, mixed with sexy. I think she has a really unique personal style.
For this outfit, Hailey chose to wear a pair of UNRAVEL Lace Front Denim Shorts in Indigo Blue which she styled with a Hanes x Karla shirt, some Dr. Marten boots, a leather jacket by Magda Butrym, finished off with a Brixton hat and a Gucci bag.
UNRAVEL were extremely popular earlier this year during Fashion Week, especially their leather lace up pants as everyone was wearing them, so it's nice to see celebs are still interested in the brand. They're lace up fly is their signature look and I think it actually looks great on denim shorts! It has a mixture of retro but in a very current way, much like the way Hailey styled this outfit.
Shop these UNRAVEL Denim Shorts at FWRD.com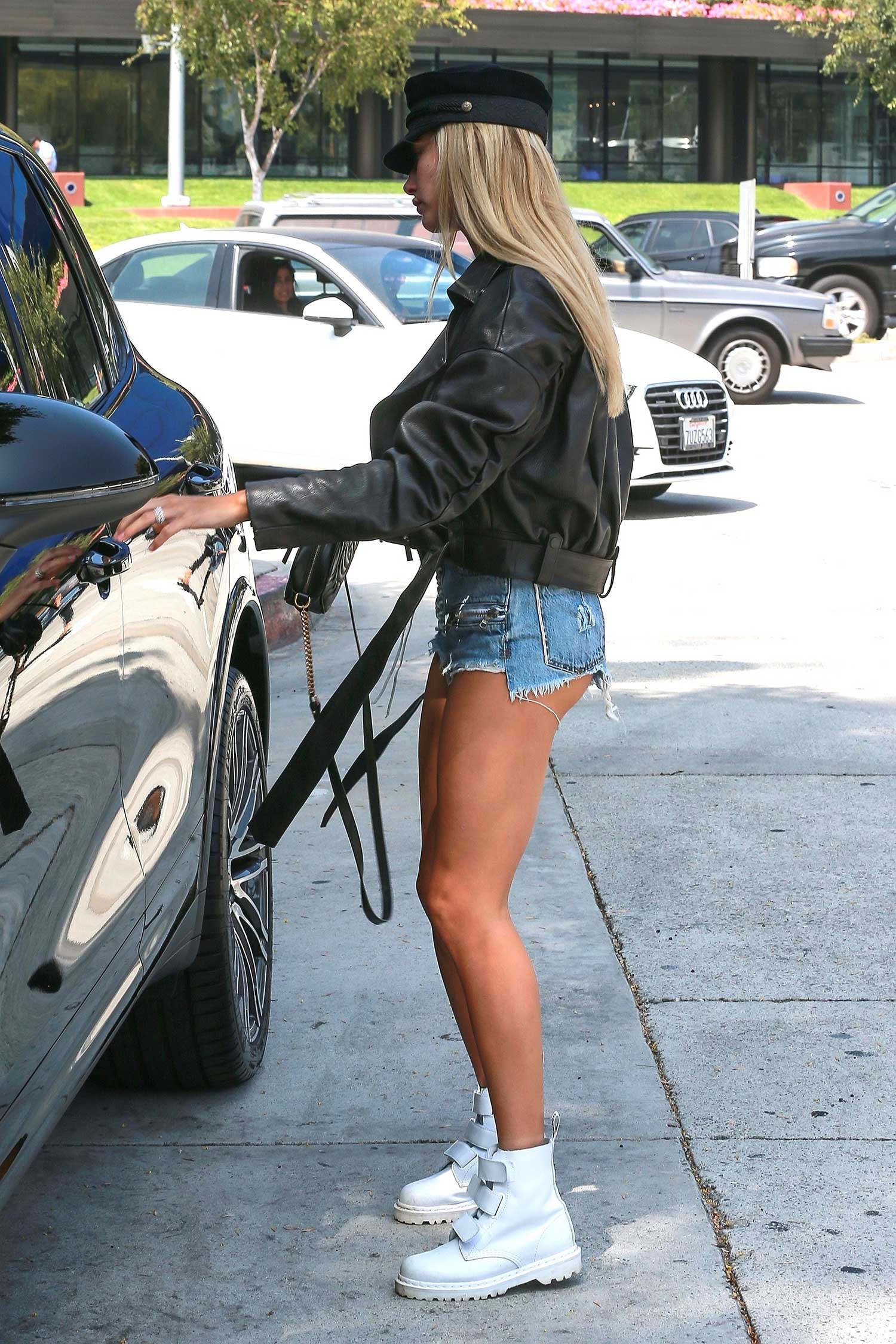 Image Credit: BJJ / Stoianov / BACKGRID