A very smiley and happy Gwen Stefani arrived at Sunday Service with her kids (Kingston, Zuma and Apollo) and their nanny at church in Los Angeles, California over the weekend. It's always nice to see celebs out as a whole family and not just on their own.
Gwen wore a DSquared2 Denim Mini Skirt with a patterned sweater, some tights, and flat knee high boots for the service, finished off with a red studded bag. Sunday service attire has definitely changed a lot over the years. It seems like you can wear anything you want to now and denim is definitely allowed, you don't just have to wear your Sunday best anymore.
Getting back to Gwen's DSquared2 Denim Skirt, what do you think of it? Denim skirts have come back in high popularity over the last year or so and they have been modernized to give them a more current fit, however this one looks like it's straight out of the early 00's with the straight cut and short fit. Gwen always manages to make her pieces look unique and current though with her personal style. It was only a matter of time since we saw her in other DSquared2 denim pieces, not just their jeans. The brand seems to be the only denim she wears these days. Are any of you a fan of it too?
Shop DSquared2 Jeans & Denim Skirts at Shopbop.com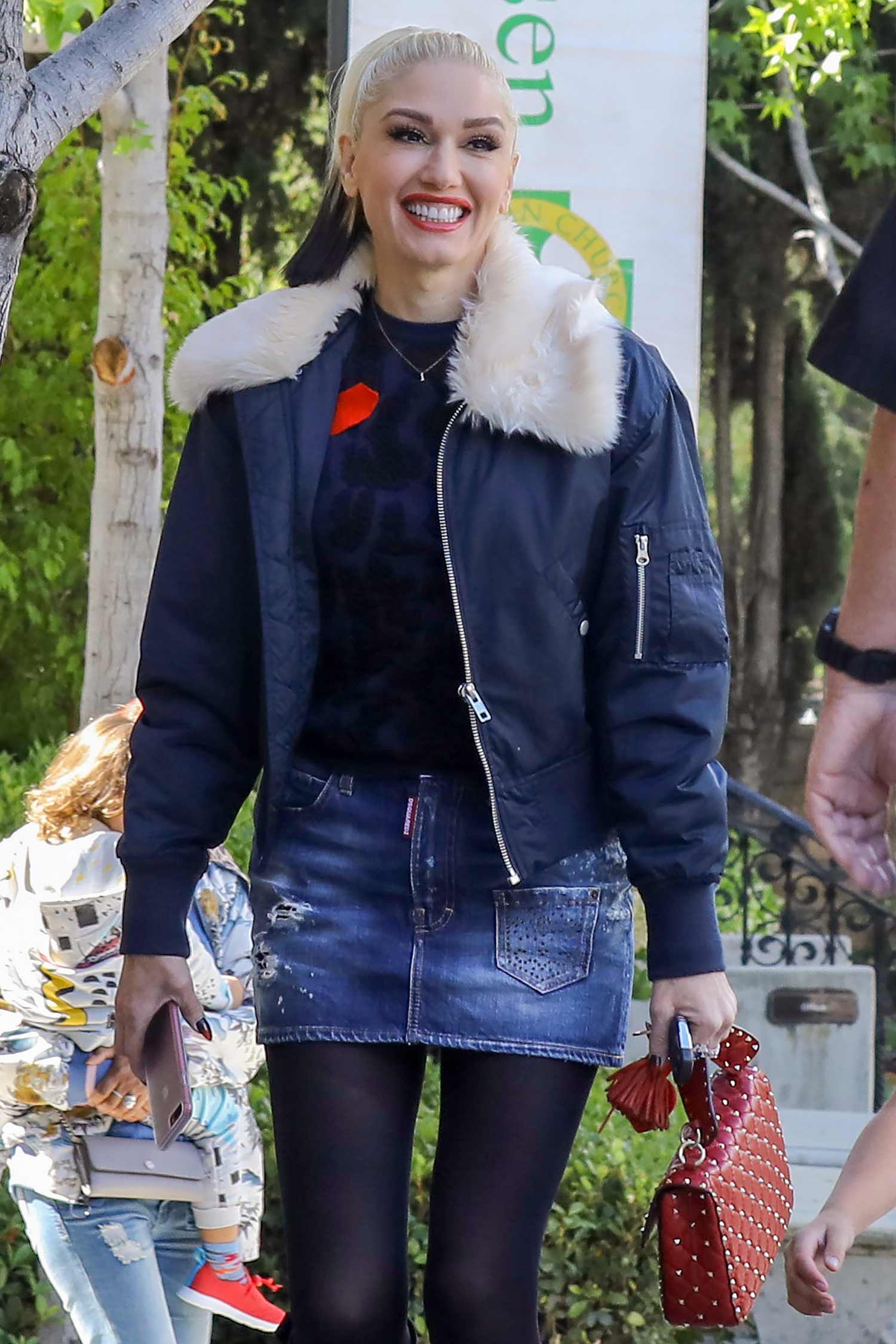 Image Credit: Vasquez-Max Lopes / BACKGRID