Supermodel Gigi Hadid ran some errands around New York City before stopping to text and make her way into The Smile for some lunch with friends. Her phone case reads "Social Media Seriously Harms Your Mental Health" if you are wondering.
Gigi kept things casual and sporty chic by layering an Oversized Bleached Denim Vest from GUESS over a sequin embroidered hoody. She finished it with some skinny sweat pants and some black sneakers, sunglasses and a black bag.
It's been so long since we saw a denim vest! They used to be so popular a few years ago and were the piece to layer over dresses, but I like how Gigi has styled this GUESS version over a hoody as it gives the look bit more of an edge and interesting element. Do you like it?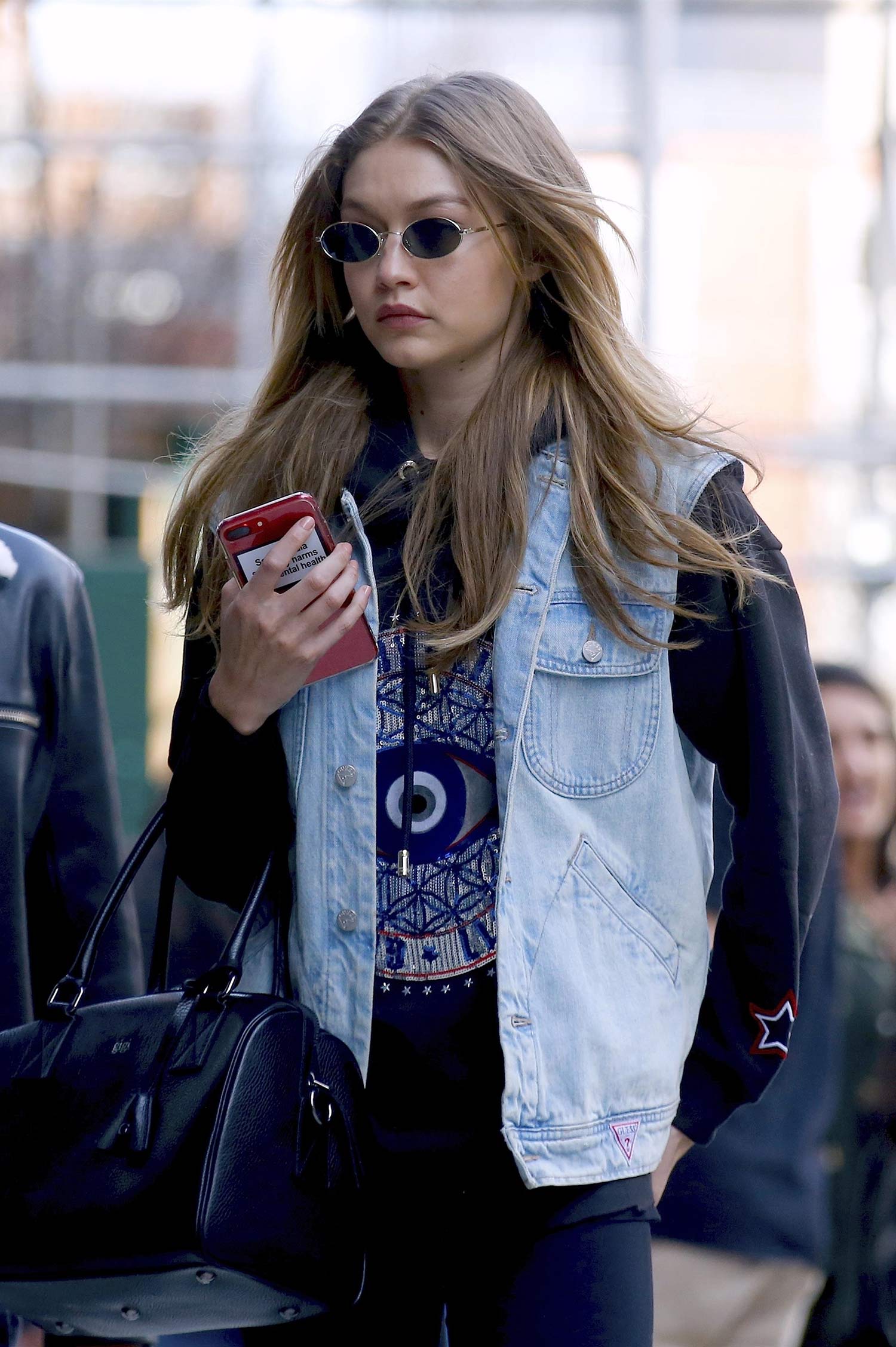 Image Credit: Best Image / BACKGRID