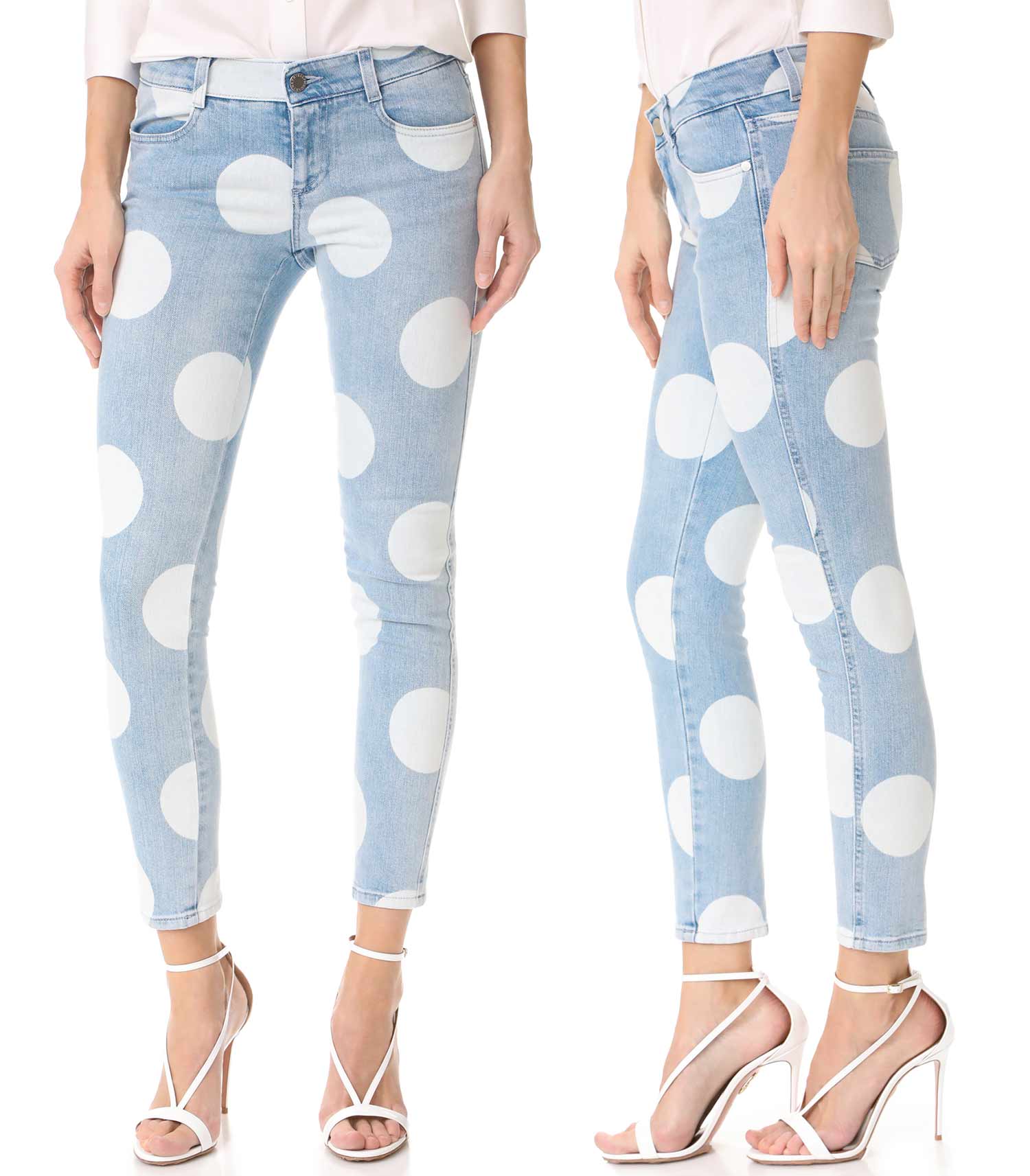 How cool are these? I'm always looking at innovative new denim and fun prints that come out, so when I saw these Stella McCartney Skinny Ankle Grazer Jeans, I knew I wanted to feature them in the new Find of the Week section! The large spots are so cute!
We are no stranger to polka dot jeans here at The Jeans Blog, but the thing that makes these Stella McCartney Spot Jeans different is the size of the circles. With a gorgeous, faded, light blue wash and bleached white spots, these jeans are something entirely unique. I think they're perfect for Spring!
They feature a 7.75 inch rise, an inseam of 27.25 inches, and a leg opening of 9.5 inches (all taken from a size 27). They're made of 98% cotton and 2% elastane, but apparently they do run small so maybe you should go with your larger size if you're in-between, or size up if you're not.
If I was in the market for some new and fun jeans right now, these would definitely be first on my wish list. I think they're incredibly cute and I would love to see them featured in our celebs in denim category! Maybe fans of Stella McCartney, like Hilary Duff, might be seen rocking them! Who knows? Anyway, what do you think of these Stella McCartney Skinny Ankle Grazer Jeans in Polka Dot Blue?
Shop these Stella McCartney Jeans at Shopbop.com for $465