Spanish model (and wife to Chris Hemsworth), Elsa Pataky, did some very intriguing stretches and poses while on stage for the El Hormiguero TV show in Madrid, Spain. We have seen her on this show before when she wore double denim, so it's nice to see her in more jeans!
For her outfit, Elsa wore a pair of light blue Levi's Skinny Jeans with a gingham top and some red pumps. It looks like she tucked the hems underneath as well rather than hemming them. I do this all the time as getting your jeans hemmed is so much hassle, plus sometimes you might want to wear them cropped and other days you might prefer some stacking, so tucking them under is ideal!
When I first saw these photos, I assumed these were vintage Levi's jeans at first as everyone seems to love them, but given the poses and lunges Elsa was doing, I'm certain their not. I know I definitely wouldn't be able to pull that off in rigid, thick denim that was as tight as that, plus the back patch looks brand new, so they're a new skinny jean with vintage inspiration. It's nice to see Elsa out in new Levi's! It does make a lovely change from the vintage pieces we always see.
Shop Levi's Jeans at Shopbop.com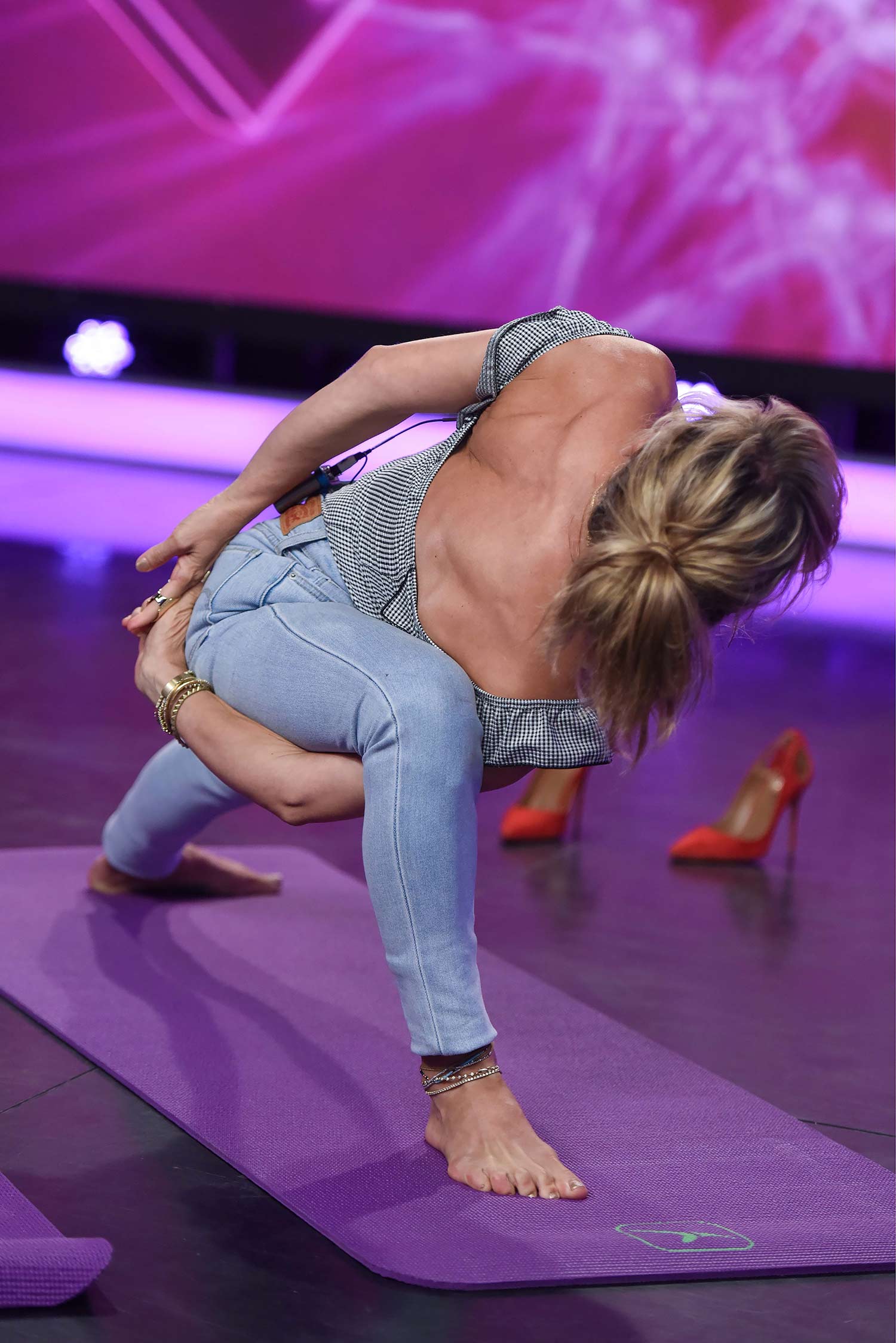 Image Credit: Cordon Press / AKM-GSI