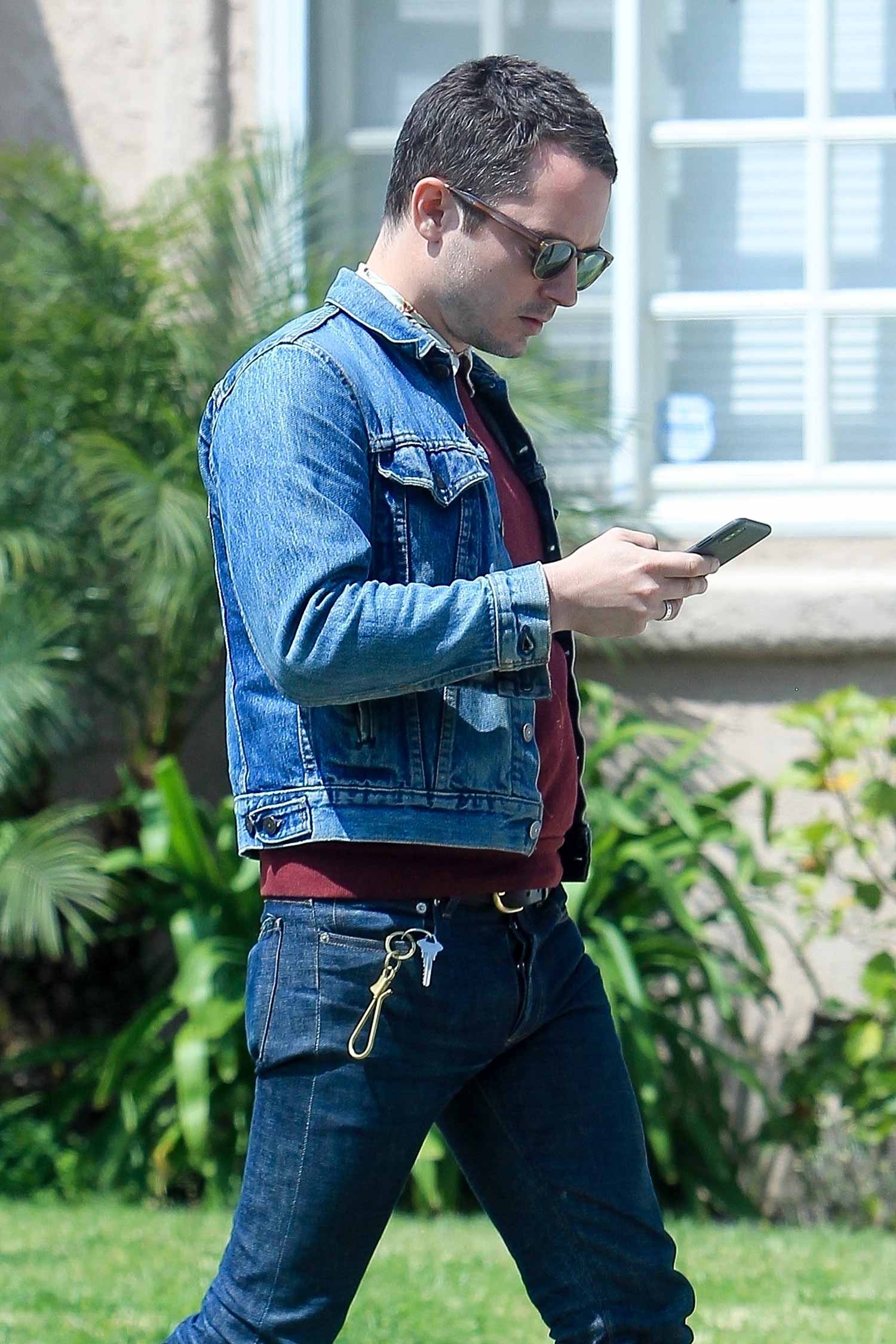 Actor Elijah Wood was seen checking his phone while running some errands around Los Angeles, California a few weeks ago. We don't seem to see him much anymore, I remember when he was everywhere with the fame of his movie roles in Lord of the Rings, so I wonder what he's up to these days?
I do believe this is the first time we have seen Elijah on The Jeans Blog, so it's nice that he's gone all out and worn a double denim outfit! He styled a mid wash denim jacket with some raw indigo skinny jeans, a burgundy t-shirt and some brown shoes.
As you know, I love raw denim, so whenever I see someone in a pair I get excited to see the creases and fades that are appearing. The selvedge hem looks really nice on this pair too, but the honeycombs on the backs of his knees are fantastic! They've really started to break in nicely. What do you think of this double denim outfit on Elijah?
Shop Similar Denim at Eastdane.com
Image Credit: Yellow Mamba / BACKGRID