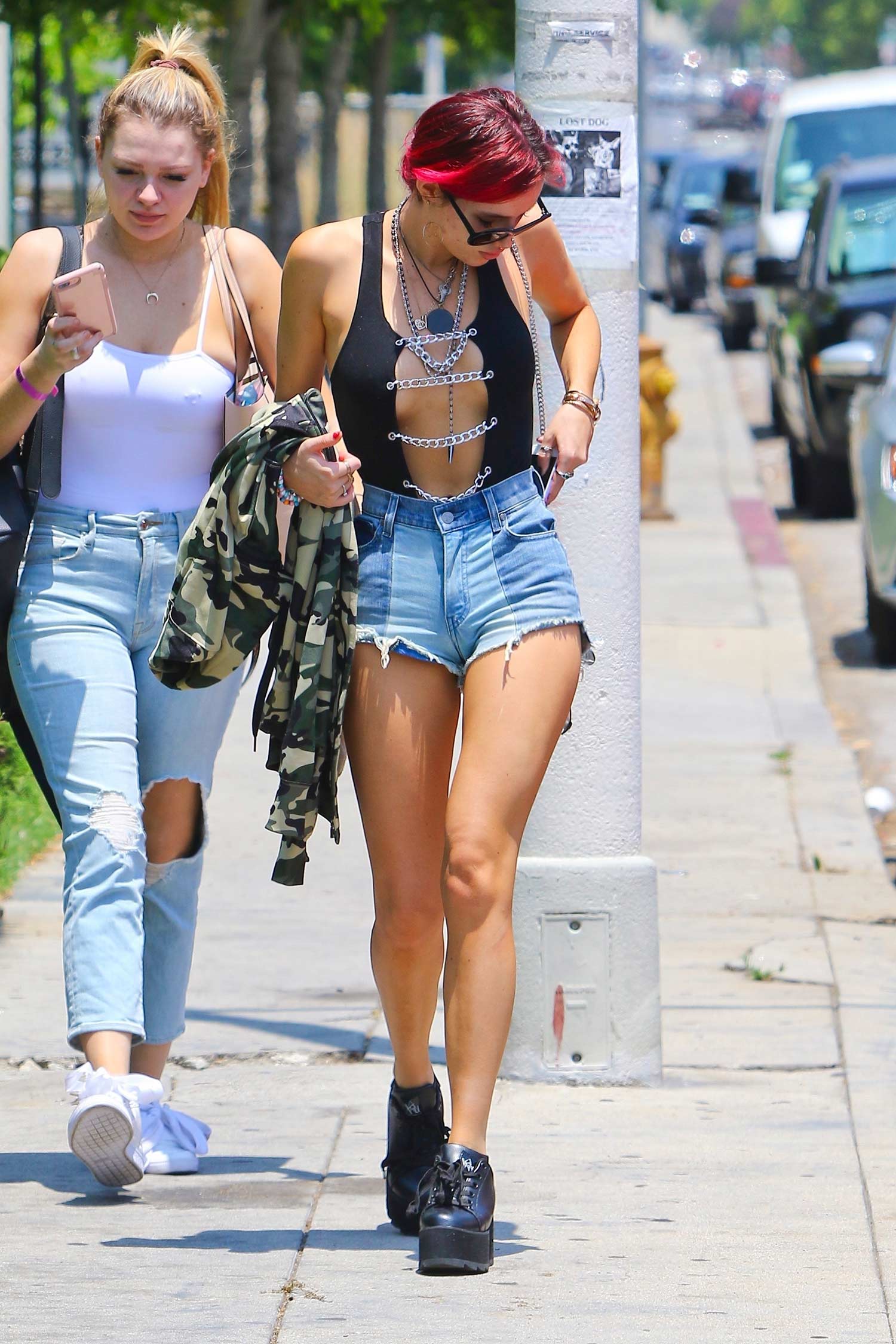 Actress Bella Thorne posed for photos and made silly faces to the paparazzi as she arrived with a friend at a local Studio in Los Angeles, California. These photos were taken a couple of months ago when the weather was a lot hotter, so I'm happy to be seeing some summer outfits!
For the day, Bella wore a pair of Denim Shorts which she styled over a black and silver chained bodysuit, finished off with a camo jacket, some accessories, and a pair of creepers. She's always had a really quirky and fun dress sense, so I do enjoy seeing what she's wearing next!
Getting to the denim shorts, how pretty are these? I love the two tone denim with the light and mid blue together like that. It's really flattering and quite slimming actually – not that Bella needs slimming – but they're really pretty. What do you think?
Shop Denim Shorts at Shopbop.com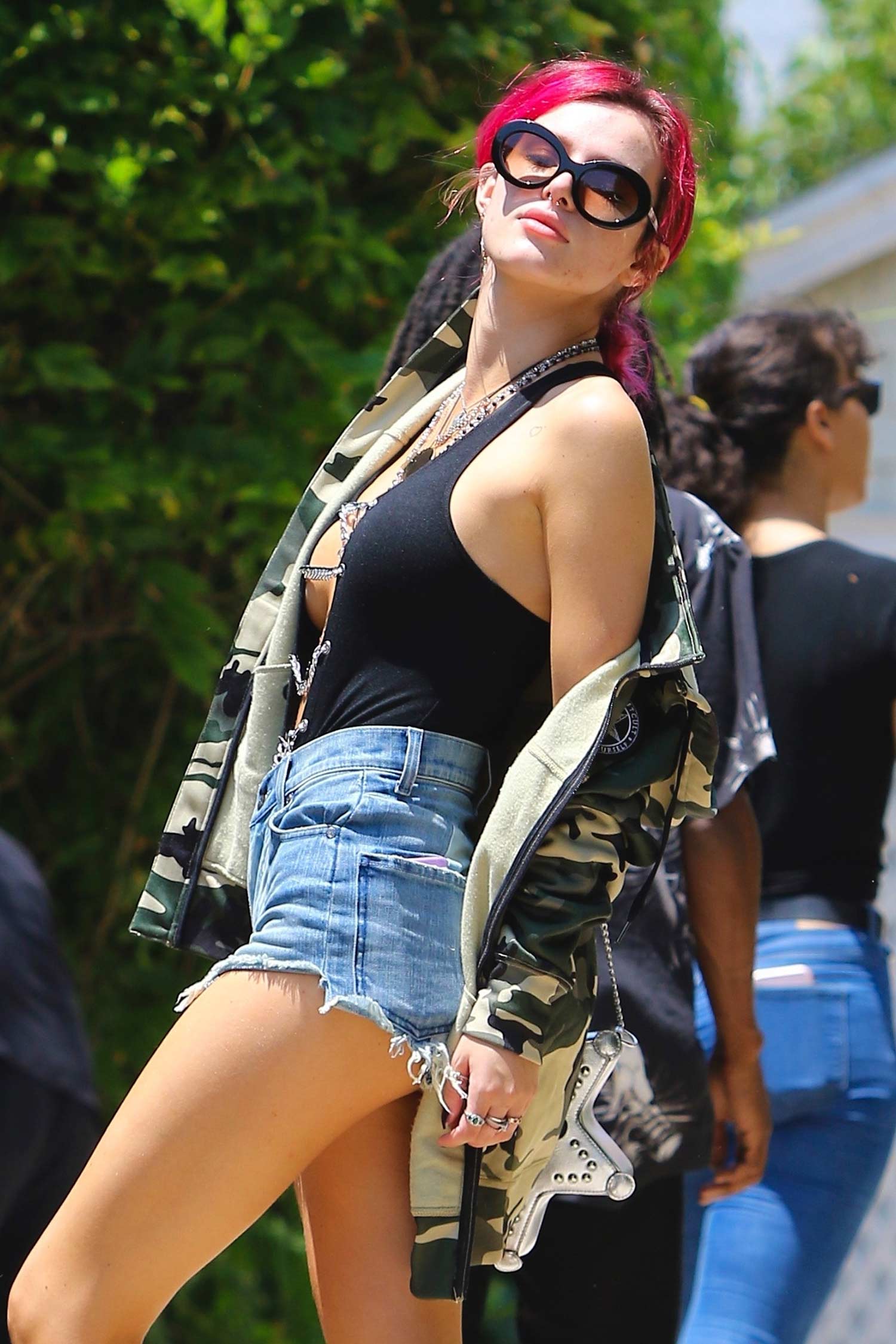 Image Credit: FANA / BACKGRID