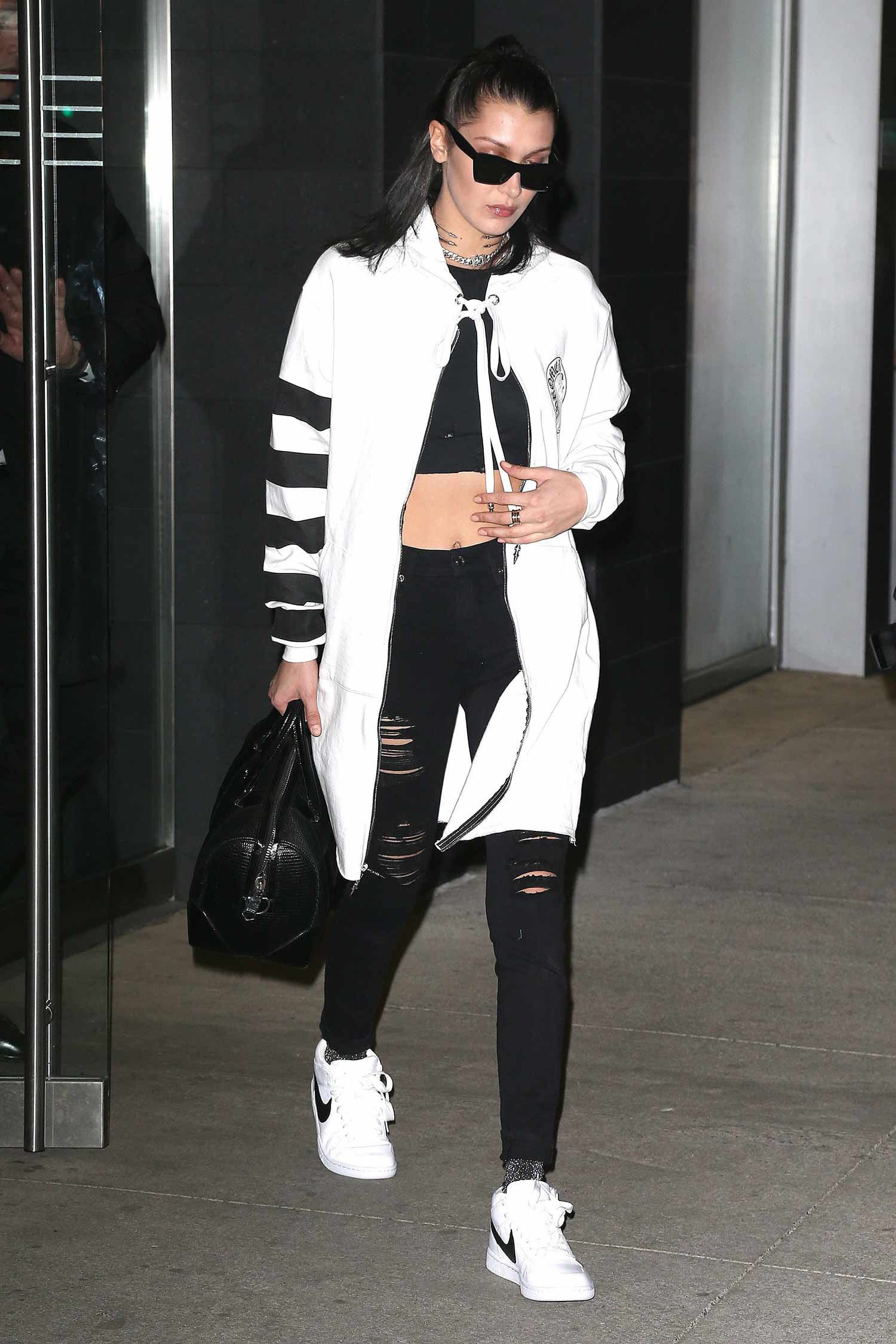 Supermodel, Bella Hadid, left her place in New York City and took some photos with fans before getting into her car to take a selfie. We almost see Bella as much as her sister Gigi. Both sisters have amazing personal style and seem to love their jeans as well, which is great for us here at The Jeans Blog.
Bella wore a pair of distressed and ripped black skinny jeans with a white long hoody, some Nike sneakers, a black crop top, and a black bag. I like how sporty and casual this outfit is and I think the ripped black jeans are the perfect choice to dress it up just a little bit more. If she had gone for sweat pants it would be way too casual instead of fashionable in my opinion.
At first I thought these jeans were the FRAME Le Color Rip jeans as I had a quick glance at them on Bella, but upon closer inspection, they're not. They are very similar though! There's so many black skinny jeans out there with distressing at the moment, it's easy to replicate a look like Bella's! I would even recommend the FRAME pair to you actually! What do you think of this outfit?
Shop Distressed Black Jeans at Shopbop.com
Image Credit: AKM-GSI