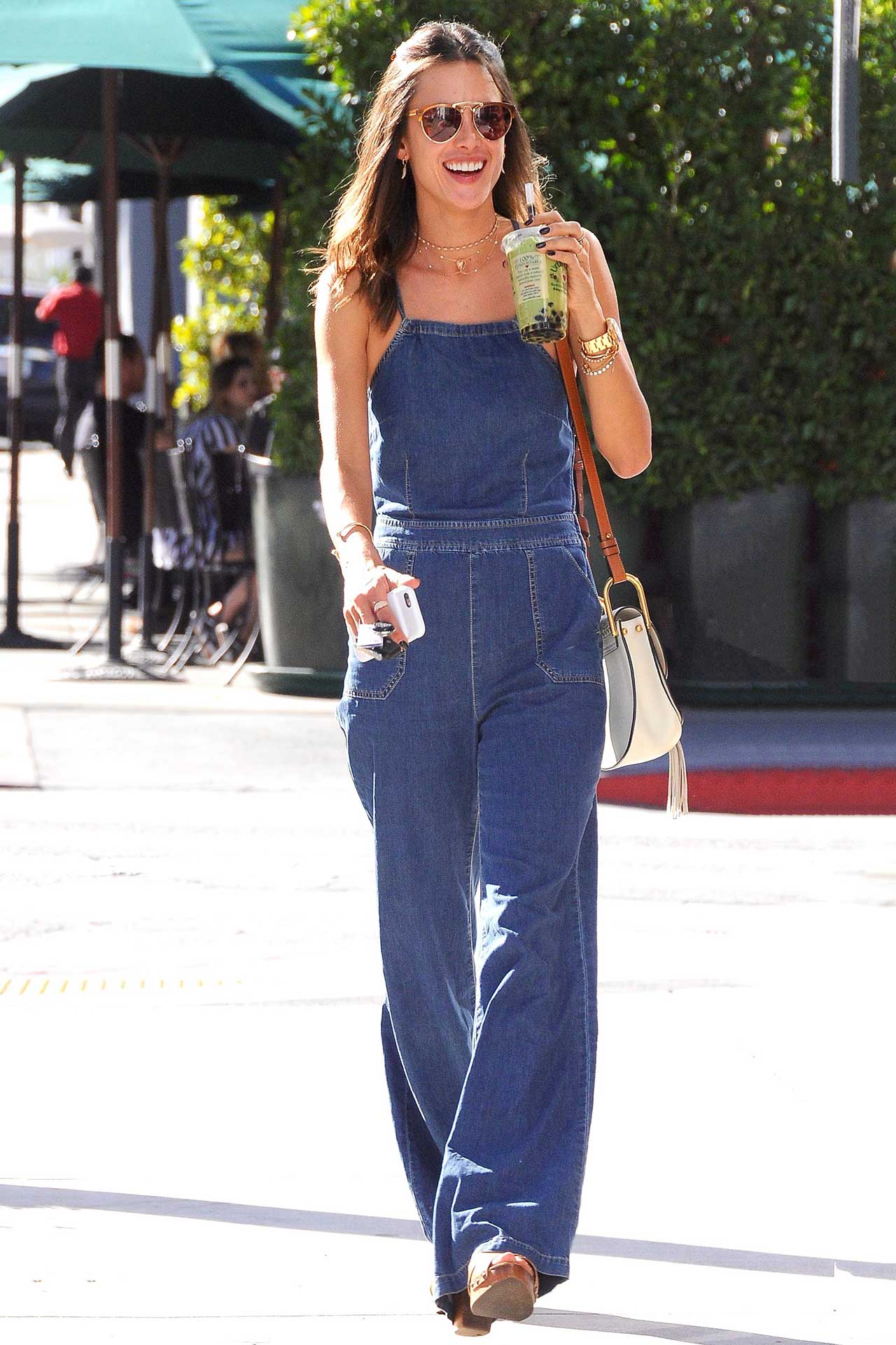 Model Alessandra Ambrosio was in a very cheerful mood as she had lunch at Fred Segal and went to do some Halloween shopping at Trashy Lingerie in West Hollywood, California. She sipped on some healthy juice as she laughed while passing by the paparazzi.
Alessandra made a bold denim statement in a PAIGE Rihannon Denim Jumpsuit in Rockford which she wore with some brown sandals and a cream bag. This denim jumpsuit is definitely eye catching as we don't often see any celebrities in head to toe denim. We see a lot of denim overalls of course, but they usually feature clothing underneath. What's your thoughts on the denim jumpsuit?
Have any of you tried the PAIGE Rihannon Denim Jumpsuit in Rockford yet? I personally haven't as I haven't ventured into the denim jumpsuit territory and I would most likely opt for something skinny on myself, but I think Alessandra looks amazing in this one. Then again, what doesn't she look incredible in? Especially when it comes to denim. I noticed this Rockford wash looks different in both lights as well. It's much darker above and a lot more lighter below. Which light do you like it in most?
P.S. – Shopbop are having a 3 day up to 40% off SALE right now! You don't want to miss it!
Shop PAIGE Jeans at Shopbop.com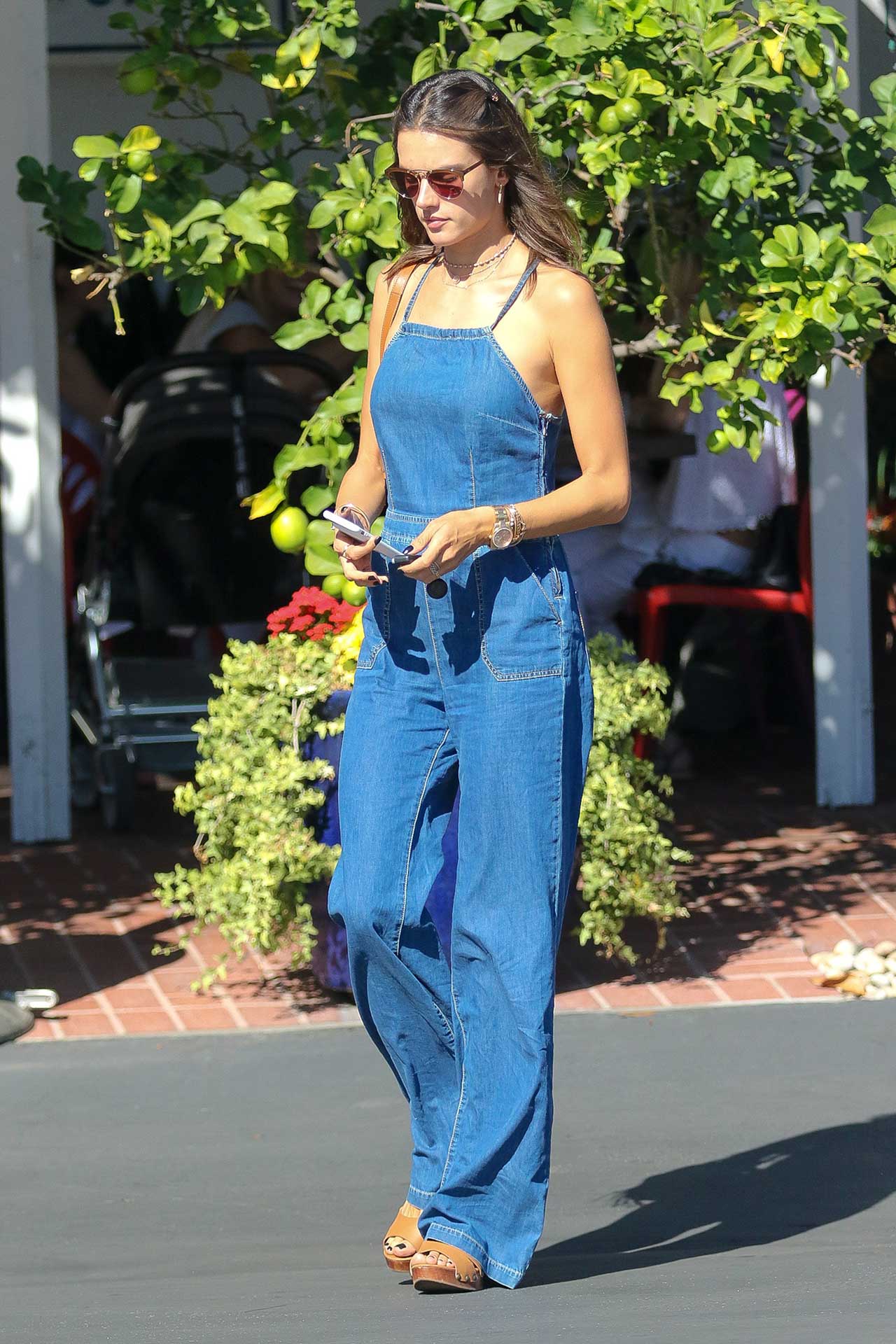 Image Credit: Elite Images / AKM-GSI