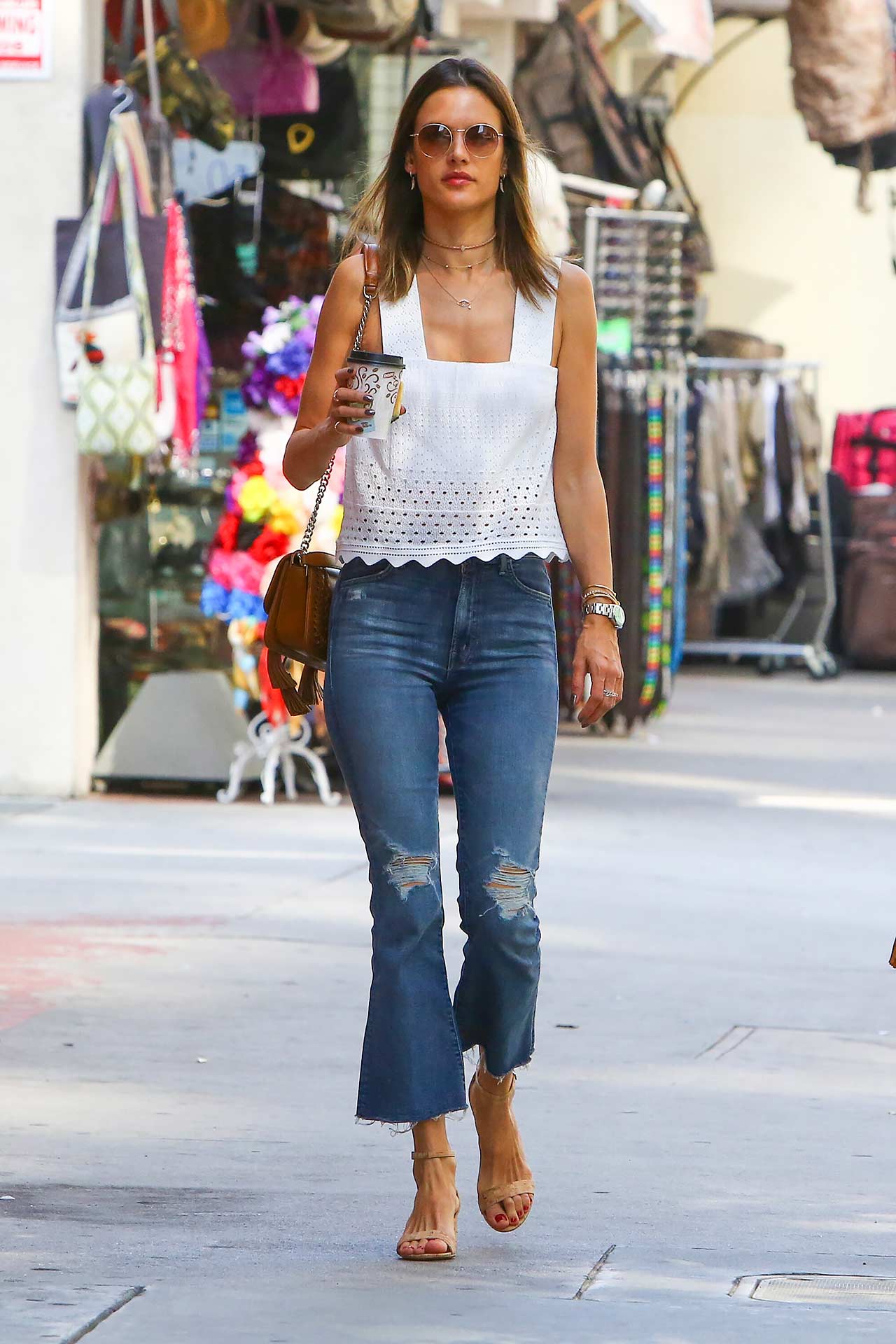 Denim obsessive, Alessandra Ambrosio, got caught by the paparazzi while arriving at a meeting in Downtown, Los Angeles, California a few days ago. I always love seeing her different outfits for the different occasions. She has such a classic personal style that I always know her outfits, even if I don't see her face, but they each have a twist.
Alessandra wore another pair of cropped flare jeans, this time opting for a pair by MOTHER Denim for her outfit. Alessandra chose the gorgeous MOTHER Hustler Ankle Fray in Songs of the Cowboys to style with an ALC white top, some nude sandals and a tan bag.
We just saw Sophia Bush in these MOTHER Hustler Ankle Fray Jeans and she styled them with a blue polka dot top and some silver sandals, so it's interesting to see the numerous different ways that each celebrity is putting their personal style into these jeans.
Cropped flared jeans can be really difficult to wear, especially given the proportions of them and the inseam length, paired together with your height and body shape. It either works or it doesn't. There's a good few inches in length between Alessandra and Sophia's jeans, but which do you think looks best? I'm going to go with Alessandra Ambrosio in her MOTHER Hustler Ankle Fray Jeans as I think the shorter inseam tips it for me! Buy these jeans online at Shopbop.com in the SALE for $182.40.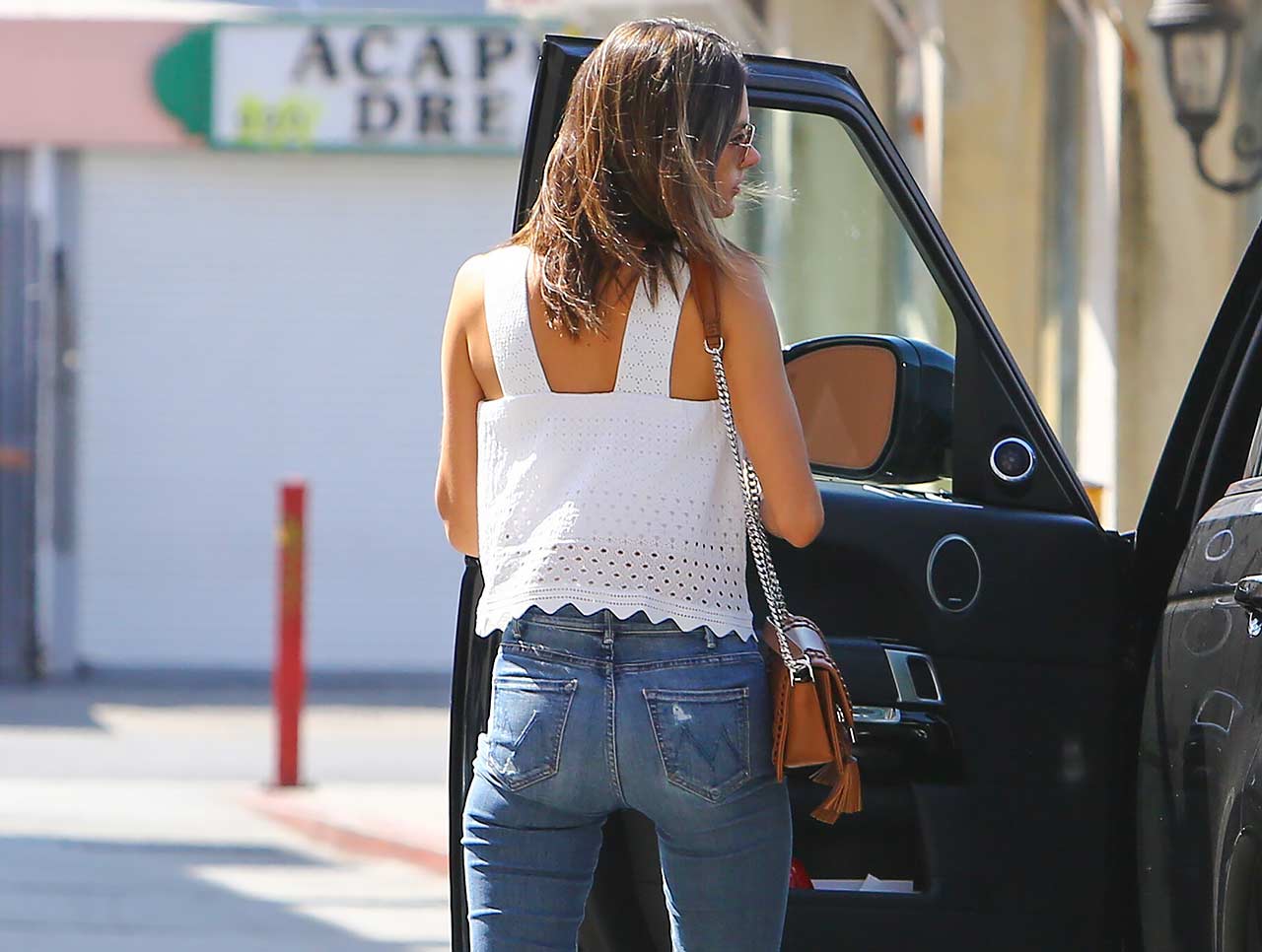 Image Credit: BIAG / AKM-GSI