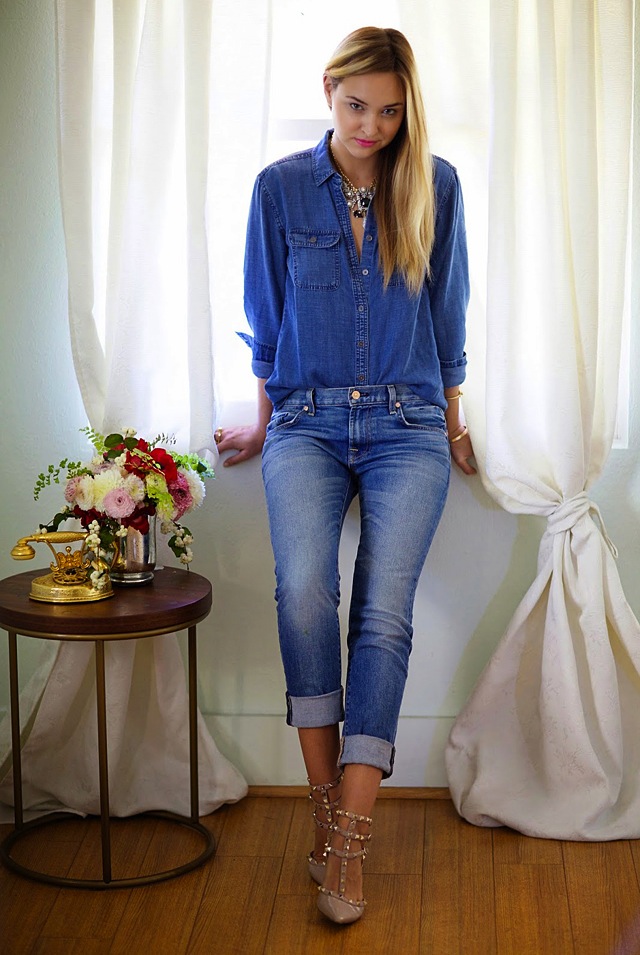 Late Afternoon in 7 For All Mankind Jeans & a J.Crew Denim Shirt
One of the best things about owning a denim blog when it's one of your passions is the fact that you have an excuse to look at denim every single day and write about it constantly. It definitely feeds my denim addiction and it also gives me the creative freedom to write about whatever is inspiring me in the denim world that moment. So what is inspiring me right now?
It's time for this weeks top 10 fashion bloggers in denim! This is one of my favourite series to share with you here on The Jeans Blog. Since I'm a fashion blogger myself, I'm always wandering around visiting other bloggers little corners of the internet to see what they are wearing and coveting, so it makes me a little excited inside when I see them wearing denim! Especially if it's double denim or a pair of jeans from the latest collections! So, here are my favourite 10 denim looks from the past couple of weeks! Who do you think looks the best? And if you have any suggestions for bloggers in denim, leave a comment below and let me know their blog name! I'd love to know who inspires you too!
Brooklyn Blonde in Current/Elliott Jeans
Camille Tries To Blog in Moussy Jeans
Brooklyn Blonde in Rag & Bone Jeans
Song of Style in J Brand Jeans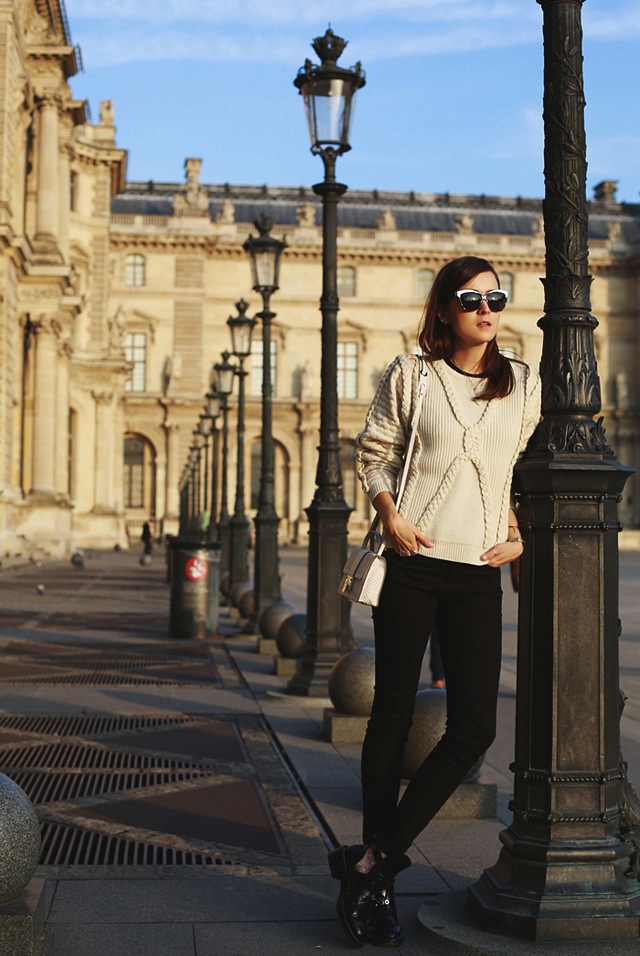 Style Scrapbook in River Island Jeans
A Fashion Forte in River Island Jeans & a Rails Denim Shirt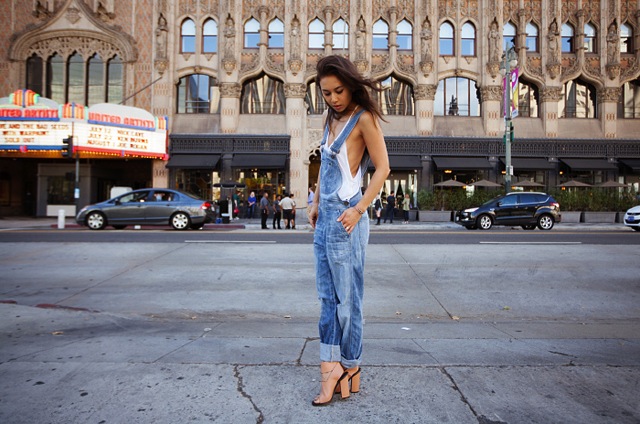 Fashion Toast in Citizens of Humanity Denim Overalls