Fashion bloggers are one of our greatest sources of inspiration as so many of them love denim, myself included of course. We always feature celebs in denim, multiple times a week, and then a monthly round up of the top 10 bloggers outfits featuring denim as well, but I am thinking that might not be enough and it might need to be a bi-monthly feature! A long with the return of denim street style that has been requested, which I think is a great idea, especially now that summer is here and we need our denim more than ever!
For this months top 10 fashion bloggers in denim, I've chosen a complete mix of outfits again, from a varied amount of style icons. There's embelished denim jackets, embroidered denim, ripped white jeans, mom jeans, denim shorts, cropped flares, denim dresses, denim jumpsuits and more! Literally every piece of denim has been included here, sans the denim skirt, so if you are in need of some fashion inspiration, look no further!
I find that denim and jeans are such a unique and personal thing that everyone always needs something different. The fits of our jeans depend completely on our body shapes and what suits or flatters that, so not all trends work for everyone, while some are completely universal. I also find denim to be quite a lot like art, our personal taste in washes and detailing varies with our personalities and that's what I love about it so much. How do you feel about denim? And which blogger do you think has the best outfit?
Shop Similar Denim at Shopbop.com & Revolve.com

Viva Luxury in Cheap Monday Jeans
The Nomis Niche in Embroidered Jeans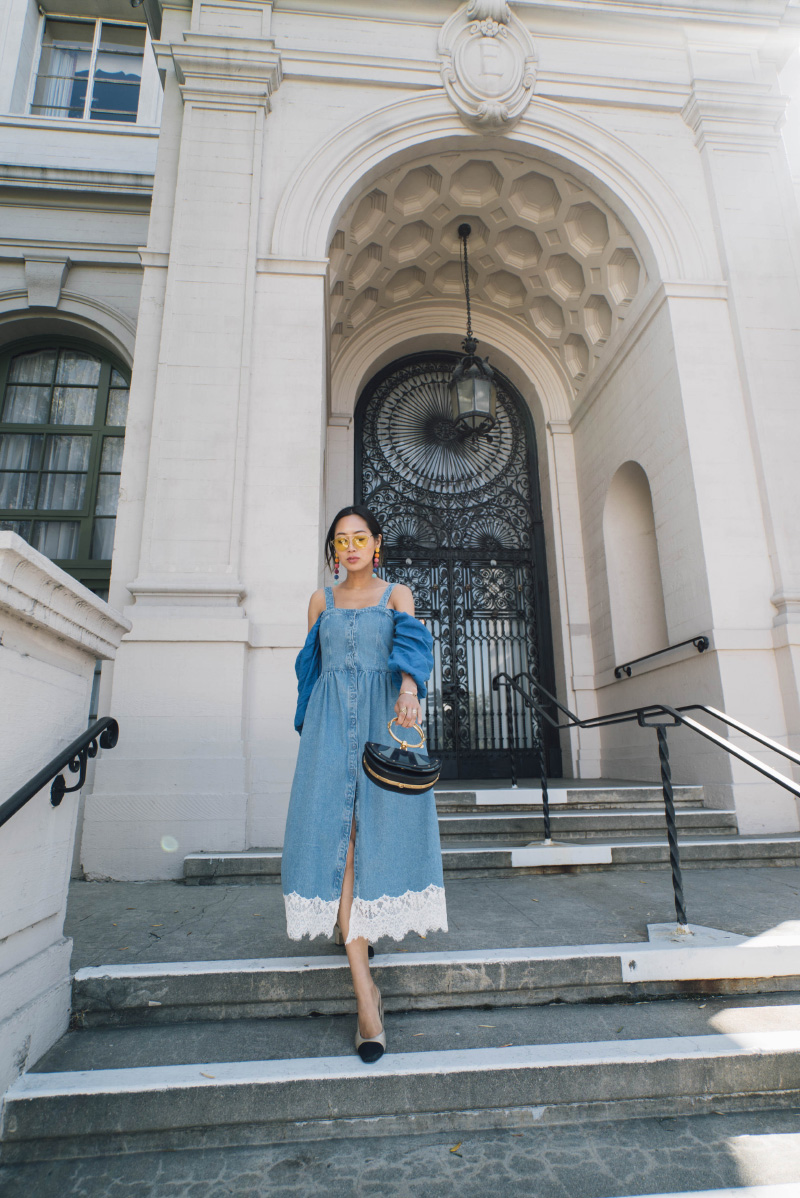 Song of Style in a SJYP Denim Dress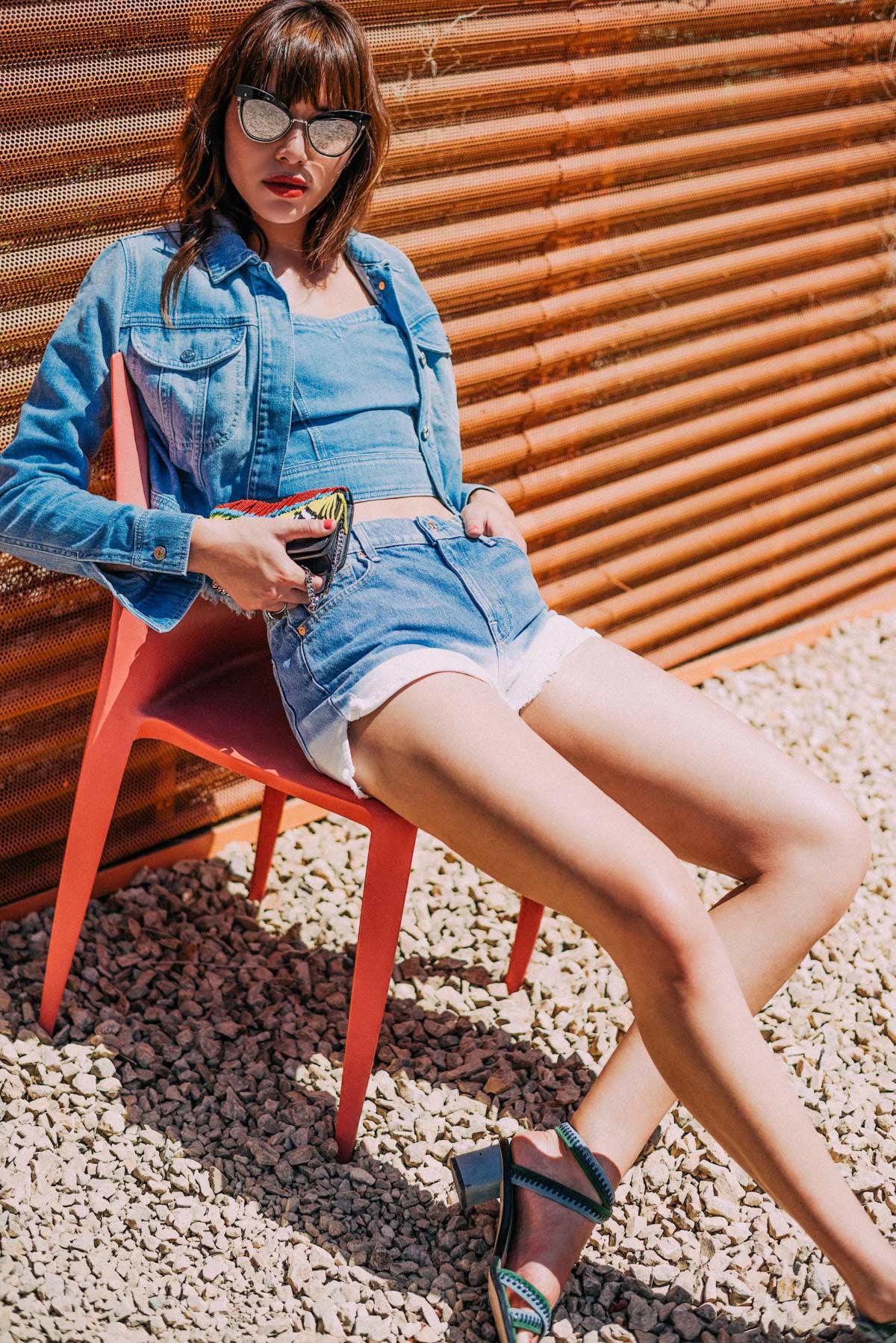 Natalie Off Duty in all 7 For All Mankind Denim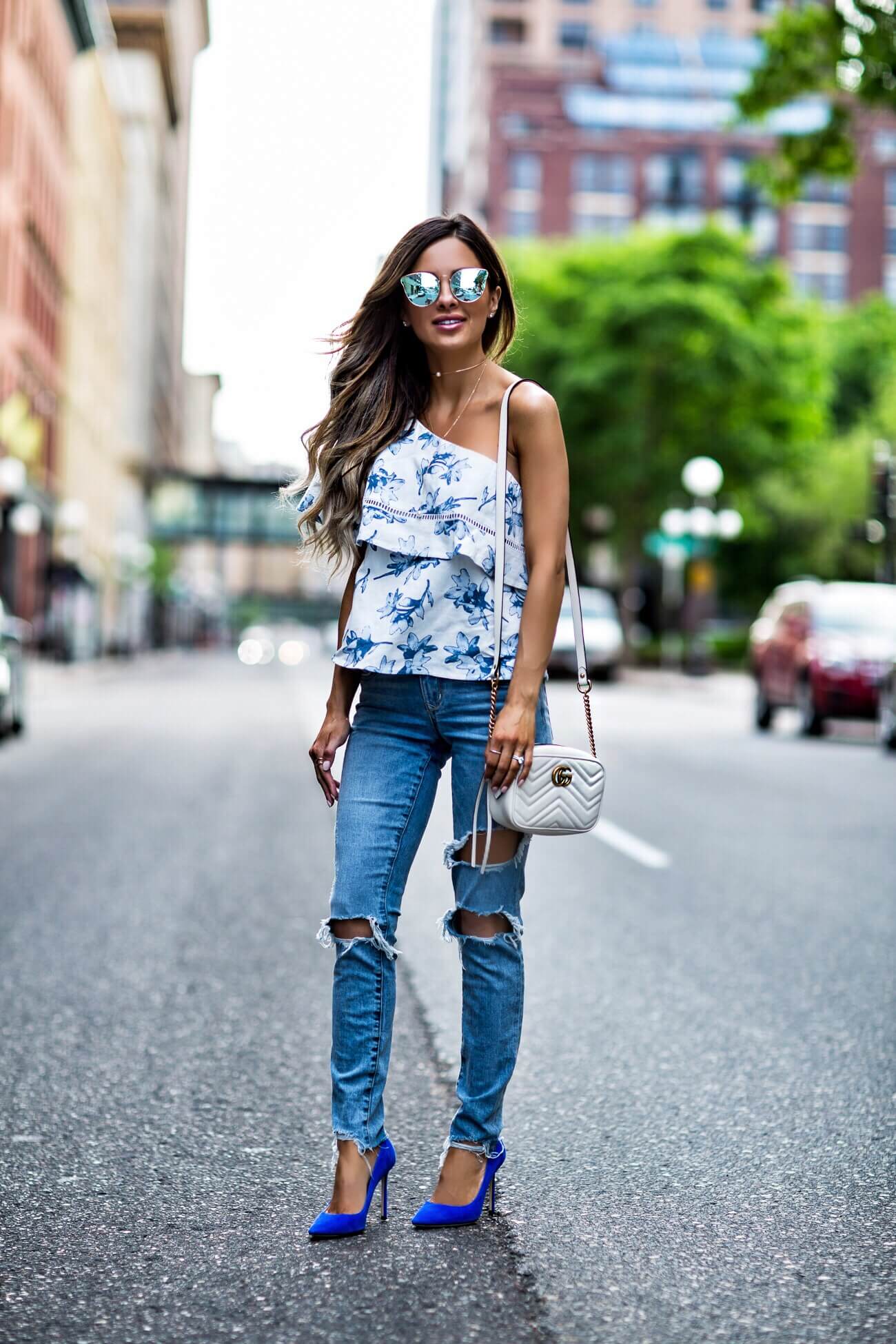 Walk In Wonderland in Vintage GAP Jeans
The Chriselle Factor in a MAJE Denim Jumpsuit