Fancy Correctitude in ASOS Jeans
It's that time of the month again where we share with you our top 10 fashion bloggers in denim. I've personally looked around and found 10 very different outfits featuring denim that I thought were definitely worth sharing. I've got a mixture of all seasons here as there's some denim shorts and dresses, but there's also a mix of jeans with boots and jackets, so no matter what season you are in at the moment around the world, there's some fashion blogger denim inspiration for you right here!
I am loving anything velvet (have done for years) so when I see Fall inspired looks with dark denim, burgundy tones, and suede (I'm looking at you Fashioned Chic Styling) I just completely fall in love. The outfit above with the jacket is also amazing in every way! Of course I adore double denim as well, but I haven't seen so much of that around at the moment. If you're wondering how to wear double denim, you can always check out my article on that for lots of tips and advice. Which is your favourite outfit?
Shop similar clothes at Shopbop.com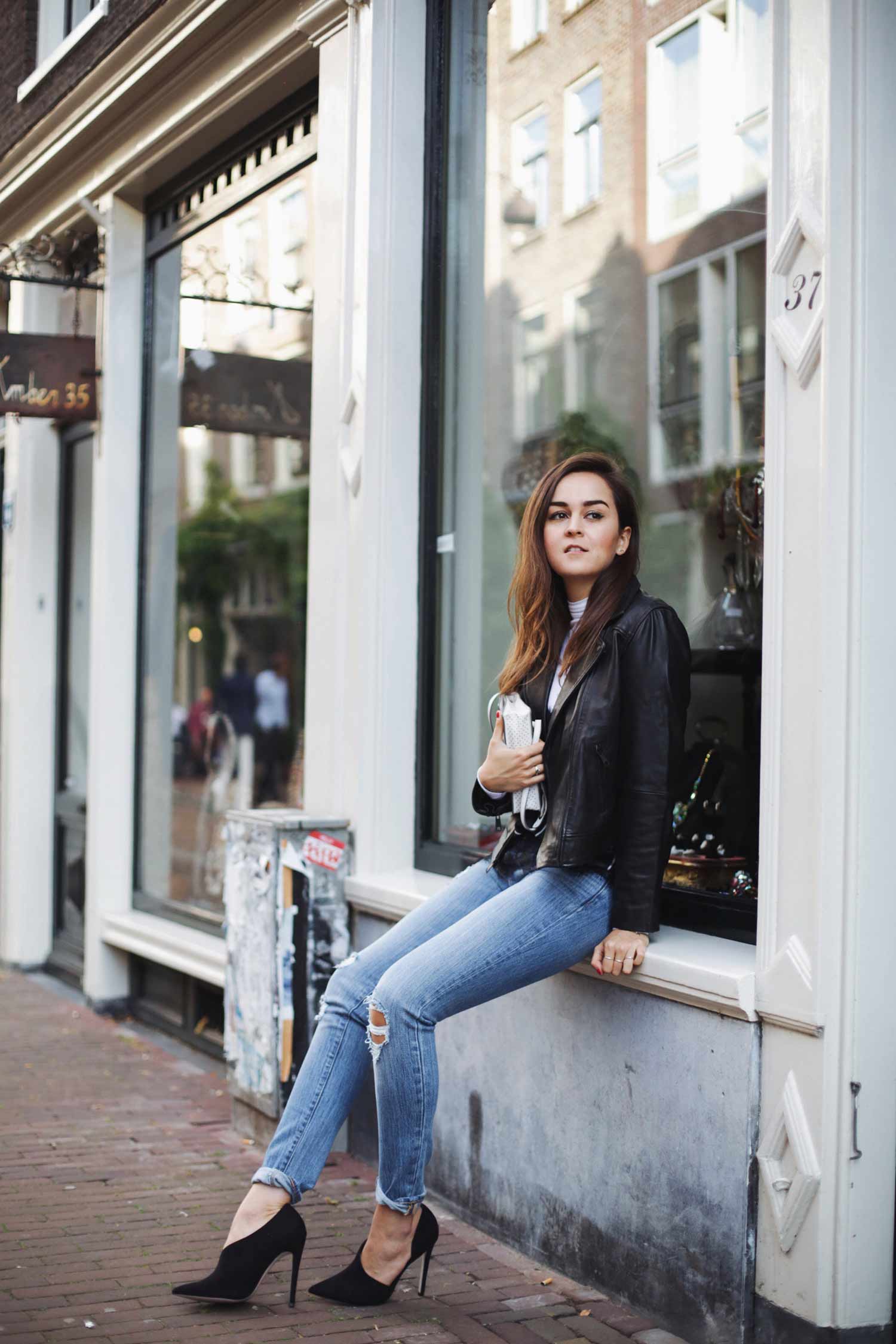 Style Scrapbook in Levi's Jeans
That Pommie Girl in Bershka Denim Shorts
Fashioned Chic Styling in FRAME Denim
Fashion Abejita in Terranova Denim Shorts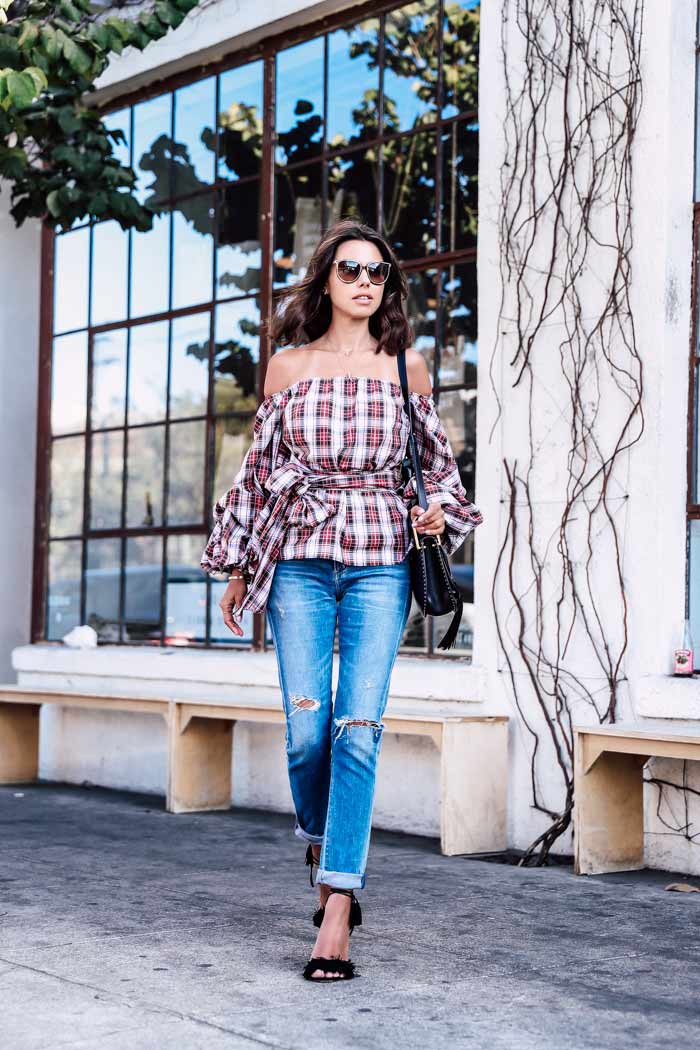 Viva Luxury in Citizens of Humanity Jeans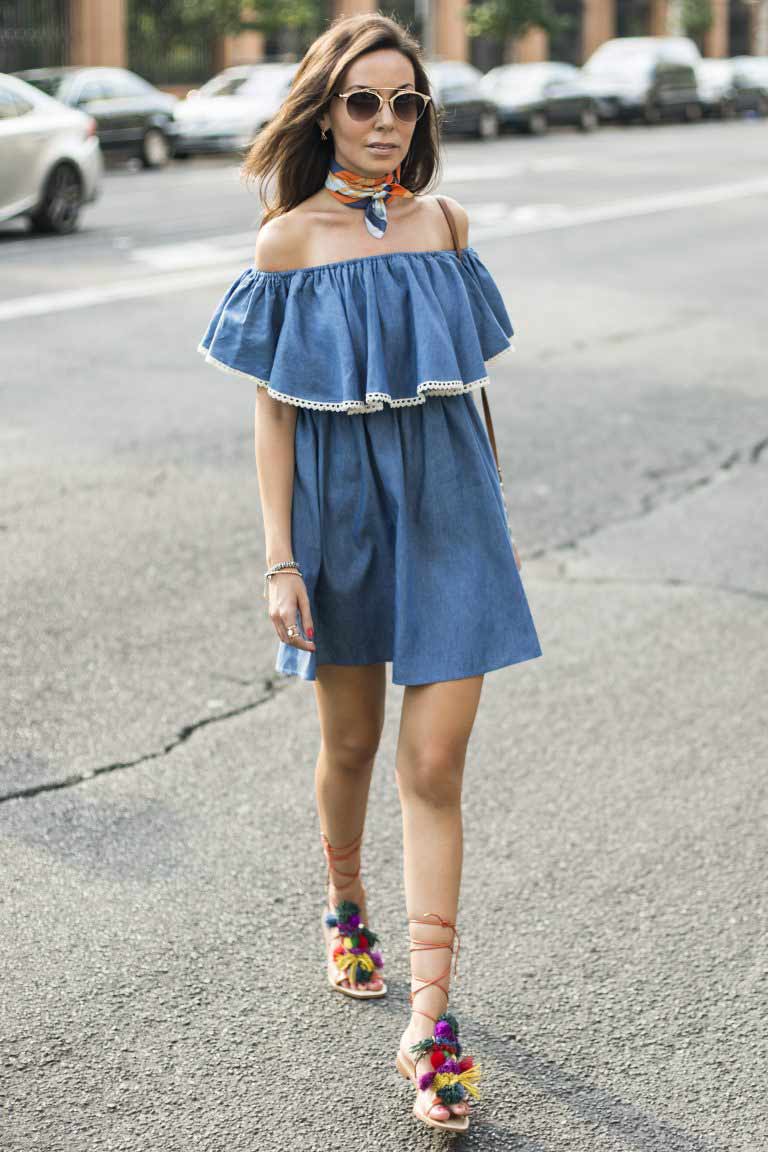 The Art Of Paloma in a Shein Denim Dress
Fashioned Chic Styling in Express Jeans