Necklace | Boots | Jeans | Sunglasses | Jacket
Hilary Duff is one celebrity that is always on her A-Game, whether she is running to the gym or grabbing a coffee. She knows how to incorporate trends while still looking as though she is her own person with her own style. One of my favorite sightings of her is this one here when she was getting some juice before the gym in Los Angeles, California on 31st May 2014. Hilary was wearing a pair of the J Brand Photo Ready Crop jeans in Mercy, which she has worn numerous times, but with the pairing of the green here, I find this look to stand out above the others.
While Hilary's whole look can put you back a lot of money, just with the J Brand skinny jeans and Givenchy shark tooth necklace alone, I have found some great alternatives that will still give you the same feel, but without breaking the bank. You can see all the alternatives for the Closed Reversible Kimono Jacket, Ray-Ban Sunglasses and IRO boots, as well as for the jeans and necklace below. Which look do you like the most? The original, or the steal? Comment and let us know!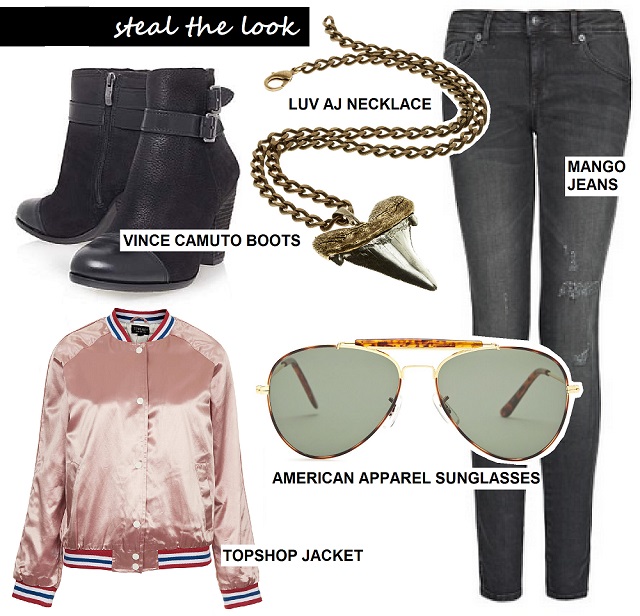 Necklace | Boots | Jeans | Sunglasses | Jacket